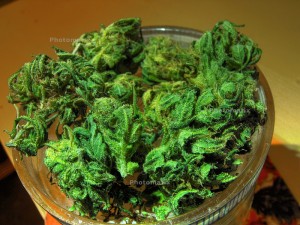 The blackwater strain of medical marijuana is an indica dominant strain that comes from the crossbreeding of Mendo Purps with SFV OG Kush. With a deep purple color, this round, compact bud has an aroma of sweet grapes and a touch of lemony pine.
The flowering period for Blackwater has is 8 to 10 weeks with a production of moderate yields in indoor and outdoor gardens as well as greenhouses. The 2014 Los Angeles Cannabis Cup awarded Blackwater 3rd place in the indica category.
The medicinal uses from this strain of medical kush is amazing. All reviews of Blackwater have been good.
Blackwater is good for pain relief, it is also used to increase your appetite. AS a stress reducer it is ideal. It is a useful sleep aid for people with sleep disorders. The effects of this strain very for every person. Some people experience sperts of extra energy. Others report that it ideal for deep relaxation.
Accolades and Benefits
The High Times, Los Angeles Cannabis Cup gave Blackwater third place this year. Anxiety, Asthma, Arthritis are just a few conditions this strain has proven good for. It is very helpful for Migraines and even PTSD.
The potency of this train is also a benefit. For or individuals who do not like to smoke, medical marijuana can also be incorporated into food. This making the delivery system easier on one's lungs. For the individuals who did not mind smoking the medical marijuana, there are a few choices in the delivery system.
You can smoke it as you would a cigarette, or put it into a pipe for a cleaner smoke. There are also vaporizers for a smokeless delivery of medical marijuana. No matter which way you choose to use this wonderful strain, you will not regret it. You will be feeling better I no time.
Your local dispensary is sure to have Blackwater, if they do not, they more than likely can find it. It is very well like and very effective.