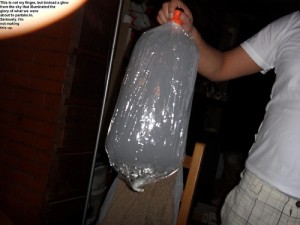 If you are interested in trying out a vaporizer for the first time, you might be wondering what you should look to find. There are actually quite a few different models that are available for purchase. Many customers will also be amazed by the incredible range of prices for the different vaporizers out on the market.
This kind of variability can be a little daunting if you don't know what you should get. But there are a few models that you should consider investing in if you want to get started. Read through to find some reviews of 3 really good vaporizers.
VaporGenie
This is one of the most cost effective models that you can get out there. It will only cost around $60, which will please many buyers out there. This may be your best choice if you aren't sure if using a vaporizer is really right for you. But there are some people who swear by the functionality that this model brings to the table. Despite its low cost, it will still prove to be one of the cleanest burning vaporizers that you could use. This will help make sure that you get the best experience possible. If you want a low risk option to try out, you should buy the VaporGenie.
Da Vinci Vaporizer
This is a mid-grade model that is becoming very popular in its own right. It typically retails for around $200, so you should expect to get a little more for your money. The major appeal of this model is that it is actually very portable. It has a compact size that will help you store it anywhere you need when you are on the go. You can get some accessories when you buy this model as well. Each Da Vinci Vaporizer will come with its own unique cleaning tool and oil can. This can help keep the model burning clean and smooth the entire time.
Digital Volcano
If you have money to spare, you might want to consider making an investment in the Digital Volcano. This model does cost quite a bit of money, sometimes up to $600 if you opt to buy it new. But many appreciate some of the finer qualities that it brings to the table. This version even comes with its own carrying case, so you can store it when it is not in use.