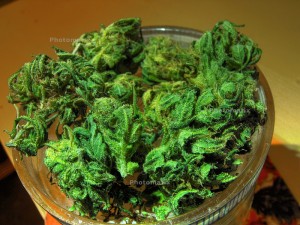 The blackwater strain of medical marijuana is an indica dominant strain that comes from the crossbreeding of Mendo Purps with SFV OG Kush. With a deep purple color, this round, compact bud has an aroma of sweet grapes and a touch of lemony pine.
The flowering period for Blackwater has is 8 to 10 weeks with a production of moderate yields in indoor and outdoor gardens as well as greenhouses. The 2014 Los Angeles Cannabis Cup awarded Blackwater 3rd place in the indica category.
The medicinal uses from this strain of medical kush is amazing. All reviews of Blackwater have been good.
Blackwater is good for pain relief, it is also used to increase your appetite. AS a stress reducer it is ideal. It is a useful sleep aid for people with sleep disorders. The effects of this strain very for every person. Some people experience sperts of extra energy. Others report that it ideal for deep relaxation.
Accolades and Benefits
The High Times, Los Angeles Cannabis Cup gave Blackwater third place this year. Anxiety, Asthma, Arthritis are just a few conditions this strain has proven good for. It is very helpful for Migraines and even PTSD.
The potency of this train is also a benefit. For or individuals who do not like to smoke, medical marijuana can also be incorporated into food. This making the delivery system easier on one's lungs. For the individuals who did not mind smoking the medical marijuana, there are a few choices in the delivery system.
You can smoke it as you would a cigarette, or put it into a pipe for a cleaner smoke. There are also vaporizers for a smokeless delivery of medical marijuana. No matter which way you choose to use this wonderful strain, you will not regret it. You will be feeling better I no time.
Your local dispensary is sure to have Blackwater, if they do not, they more than likely can find it. It is very well like and very effective.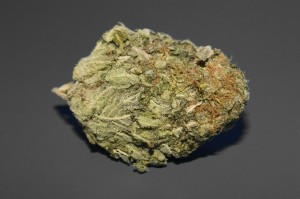 The medical marijuana strain Church OG is an indica strain which, as you may know, often causes an intense body high. It is a phenotype of OG Kush. Although it is a phenotype of OG Kush, many would agree that Church OG is slightly different from other batches of OG that they may have previously encountered. The buds that you may encounter with this strain are likely to be dense, crystally buds which are likely to have orange hairs to subtle purple hues throughout. The buds are also known to be mold resistant. This strain has a THC level of up to nineteen percent and a CBD level of 0.23%. But, as you may be wondering, how will this strain make you feel?
Church OG Flavor
Upon inhaling, you will quickly notice one (or even a combination) of the following flavors: earthy, citrus, and/or pine. This strain will undoubtedly leave you feeling quite relaxed. You will also notice that this strain will give you a pretty intense body high. However, this strain does not have a very strong mental high. For users of this strain, this means that you will be able to perform every day tasks easily. \
This Strain Helps With
Aside from the body high, this strain of marijuana can be beneficial to the user in many different ways. For example, this strain can help to relieve any feelings of depression that users may be experiencing and replacing it with feelings of happiness. This strain is also one that helps with any fatigue that individuals may be experiencing. It also helps with inflammation, insomnia, and helps incredibly with any pain.
Although the type of high you may experience as well as the medical benefits of using this strain of marijuana are important facts to know, users may also be interested to know some of the other effects that you may experience when using this strain. Many patients may experience the following feelings: dry mouth, a focused attitude, feelings of happiness, relaxation, as well as sleepiness. Unfortunately, however, there are also some negative effects to smoking the Church OG strain. Some (but not all) users may experience some of the following negative side effects: feelings of anxiety, dizziness, dry mouth, dry eyes, and feelings of paranoia.
As you can see, there are many positive and negative side effects to using this strain of marijuana. However, individuals who have conditions such as Spinal Cord Injury, Anxiety, Migraines, ADD/ADHD, and Bipolar Disorder may find that this strain works to alleviate any discomfort that they may be experiencing.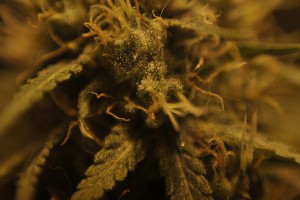 'Candy Jack' is popular phenotype of J1 strain, despite the fact that some people like to think that the strain is a cross between the Jack Herer and Cotton Candy strains. It's a dominate hybrid that has been well received enough to earn a second place title at the first ever US Cannabis Cup in Denver, Colorado. It also took second place as the sativa winner at the first ever High Times Cannabis Cup in the U.S.
Great Tasting Strain
But a few titles and awards don't tell us everything that we need to know before purchasing, nor will it tell us if it's the one for you. If you like a flavor heavily based off something sweet, with a noticeable earthy taste and a small dab of citrus, this could easily be something you should take interest in. Many have reported the cotton candy flavor as well after smoking. Drake Dorm says, "The Candy Jack strain was developed for its exceptionally sweet smoke. The Candy Jack strain was developed for its exceptionally sweet smoke."
Candy Jack Helps With….Many patients that have used or regularly use Candy Jack have reported feeling creative, euphoric, happy, relaxed and uplifted after using the product, and it is used heavily to help with anxiety, migraines, ADD/ADHD, spinal cord injury and PMS. But, Candy Jack also helps patients relieve their depression, lack of appetite, nausea, pain and stress. But along with the positives come with a few negatives – but in Candy Jack's case, there aren't many. A few patients have reported dizziness, dry mouth and eyes, headaches and paranoia after using the product, but the numbers for such cases have been extremely low.
Candy Jack Effects
A simple search of the brands name will tell you all you really need to know about its reputation in the cannabis world, as its well received by many of its users. Many reviews look similar to this one, "Easily one of my top favorite sativa's. It makes you feel very up and alive while being super relaxed. The main thing is how happy and euphoric it makes you. You just felt on top of the world." Which was posted by user DontHateTheBest on Leafly's Candy Jack review.
Over all, Candy Jack is a strain best used to relieve stress and pain, and for a decent high you can feel.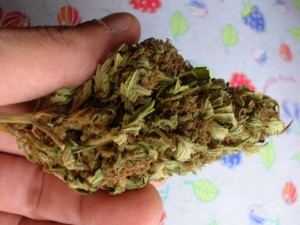 Pink Kush is indica dominant hybrid. It has pink hairs that make the plant look beautiful. It was named Pink Kush because of the bright pink hairs that grow on its green buds. Most people believe that this strain is a cross of OG kush and purple kush.
Pink Kush strain characteristics
• This strain is heavily coated. The heavy coated makes it look like it sugar has been poured all over its buds.
• It is covered by a blanket of trichomes.
• The buds make it look impressive
• Some people refer to it as white widow of today. This is because of its high potency and impressive trichome production.
• Pink Kush is expensive. If you are planning to buy some, you should be prepared to pay top dollar. In some locations, you will be required to pay 20 dollars per gram to get the strain.How to grow Pink Kush
You can grow the strain indoors or outdoors. If you decide to grow strain outdoors, you should cover it from heavy rain and strong wind. You can grow other plants alongside the strain to protect it from winds. You should also cover the plants when raining to protect them from mold and mildew.
When the plant is fully grown, it will have a thick stem to support its frame. You will have to wait for a while for then buds to develop. You will get heavy colas on the main cola and side branches.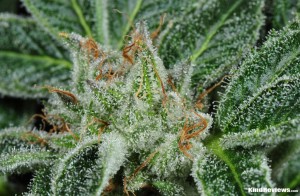 When you are trying medical marijuana, you should give the DeadHead OG strain a try. When you are dealing with certain medical conditions, DeadHead OG will help you find some balance in your mind and body. The strain is perfect for people with specific medical conditions, and you should read what it can do for migraines, ADHD and Asperger's Syndrome.
Chronic Migraines
Chronic migraines are one of the most insidious disorders that people can suffer. A chronic migraine can stay with you every day for months at a time. However, DeadHead OG allows you a bit of relief. You can smoke this strain slowly and control the effect you get. You will not feel foggy  but you will feel a bit of pain relief. It is much like taking an aspirin or ibuprofen, but you will get effects that last much longer. You do not feel high so much as you feel like there is a cloud of smoke covering your chronic migraine for a few hours. It gives you just enough time to be productive according to reports.
ADHD and Asperger's Syndrome
There are many adults out there who have been diagnosed with ADHD and Asperger's Syndrome. These adults may not have realize how hyperactive they were as kids, but they still deal with those problems to this day. When they choose to smoke  DeadHead OG strain, they will be able to calm down for hours at a time. An adult who has a hard time getting their work done will be able to focus for several hours as the strain helps to quell the hyperactivity that prevents them from being productive at home or at work.
When you need the assistance of medical marijuana, you need to try the DeadHead OG strain when you are dealing with chronic migraines or ADHD. You can help your brain to calm down, and you can get a soft feeling that will help you to get through the day. DeadHead OG can help the pain subside, or you can calm down long enough to get your work done with this strain.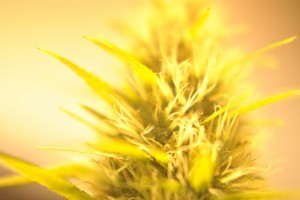 Medical marijuana is becoming recognized as a viable source of medication for millions all over the United States. There are many different illnesses, diseases, conditions, mental issues, and a huge number of other ailments that these miracle buds can cure or treat. There are just as many different strains of marijuana to treat these conditions. One of the hybrid strains that they use for medical dispersion is the Power Plant Strain. This particular strain has a lot to offer the medical community and patients alike.
Background History 
The beginnings of this strain started with an idea in the 1980′s at Dutch Passion. The seeds were then developed in the middle of the 90′s. They were released to the world of marijuana users in 1997, and they have been around ever since then helping countless numbers of patients.
Growth Information
This plant can be grown outside, but it is ideal for indoor and controlled growth. Under controlled conditions, this plant delivers up to a pound per square meter of plant. This plant has a uniform growing pattern and is cloned easily. When grown in a controlled setting such as a greenhouse, this plant will yield a homogenous product.
Scent 
The light lemon aroma that it gives off when this bud is smoked is a pungent but enjoyable experience. The taste of the exhale has a slight bitter note that accentuates the citrus notes in this strain.
Affects 
This strain of sativa has shown effectiveness in relieving stress, pain, headaches and more. The overall feeling that the user gets from smoking Power Plant is a relaxing and soothing experience. Although the users experience a decrease in their stress level, this plant allows the user to remain creative, socially inclined, and mentally elevated.
Awards
This particular hybrid strain of Sativa has been awarded second place at the Highlife Cup in 2006 and two first place trophies from the Highlife Cup in 2008 and 2009. This incredible concoction has also amassed many other awards for this original and soothing concoction.
When it comes to relief from stress, headaches, and physical pain, this hybrid strain of sativa is just the relief that patients need. Giving the user a feeling of calm control, it allows them to continue with their daily activities without feeling tired or withdrawn. Get rid of your fears and inhibitions while staying active and productive when you choose this Power Plant strain.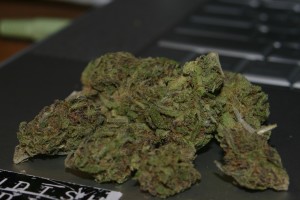 Jean Guy Strain is a strain of medical marijuana that produces cerebral effects. It has a citrus smell and is made up of dark green leaves. The strain has golden crystal trichomes with a lemon flavor. This product has soothed fibromyalgia and cancer symptoms. Users will be able to enjoy a citrus and lemon flavor and never have to worry about harmful chemicals. Some of the after affects of taking Jean Guy Strain, includes: increased creativity, energy, euphoric, uplifted and happy. It is made from a Sativa Dominant leave.
Some of the After Affects of Taking Jean Guy Strain
Immediately after using Jean Guy Strain, users have stated feeling a elevation of mood and a buzz in the head. Users also are very intrigued by their surroundings, as the intensity of their senses are enhanced. The smoke can be instantly inhaled, but sort of harsh to exhale. This is the type of medical marijuana to take to feel like you are on top of the world and can conquer all things. The smoke can be inhaled using a bong.
Jean Guy Strain For Reducing Symptoms From Cancer, Muscular Dystrophy and Fibromyalgia
Jean Guy Strain has been noted for taking away some of the pain related to cancer, fibromyalgia and muscular dystrophy. The after-affect of using this strain has been determined to last a long time. Users say they feel a high, long after inhaling one batch. Lower pain levels and a boost of confidence is the biggest benefits to taking this drug. Consumers feel more functional and relaxed. The strain has been known to reduce anxiety levels and great for those in the entertainment industry. Music producers/writers, singers, dance choreographers, and anyone else in the creative arts, see the most results. Jean guy is also beautiful to look at.
Jean Guy Strain For Enhancing Creativity
Cannabis has always been known to enhance creativity. People can become more creative when they are in a relaxed state. When the mind is racing, it is harder to focus on one thing at a time; Jean Guy is known for assisting with the relaxation of nerves. Studies done by universities has revealed a lot about this strain; the mind is able to think in a multitude of different ways. This is because Jean Guy causes the brain to release a chemical called, dopamine, and it produces a euphoric feeling. The brain is able to relax while brainstorming, writing or drawing.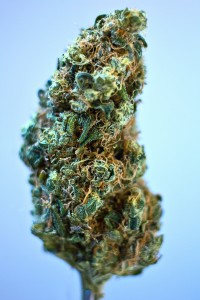 Medical marijuana is known to have many benefits. Two substances found in the drug are linked to its medicinal properties: Tetrahydrocannabinol, or THC, and Cannabidiol, or CBD. While THC contributes to a feeling of being high, CBD does not. CBD is the substance that is known to facilitate pain relief. This substance has also helped shift the marijuana debate because CBD is known to have many benefits for mental and physical health.
Benefits of Mendocino Purps 
The benefits of CBD are exciting because they offer relief for both mental and physical ailments. Smokers looking for a drug with high levels of CBD aren't likely to go for the strain of Mendocino Purps because this strain doesn't generally have a high CBD content. However, the drug still provides mental and physical pain relief, and can be bred with higher CBD levels if desired.
Physical Attributes
Purps strains are known for their purple, or grape taste, fruity flavor, and purple color. Mendocino Purps has a sweet and spicy odor, but tastes like candy. Its unique appearance and flavor aren't the only thing going for it though. This strain has a deeply sedative effect which really helps relieve tension in not only the muscles, but also in the mind.
Medicinal Uses
For people who struggle with insomnia smoking marijuana before bedtime can be a way to quiet their mind, and get those precious six or eight hours of sleep in. This strain of marijuana is great for just that purpose. It will make your muscles go slack, and help turn your mind off, relieving you from all the worries of the day. One caution though, it is an appetite stimulant so have some food near by. The extreme relaxing effects can induce couch-lock, which might make it difficult to get up and go to the kitchen cupboard.
People who use marijuana medicinally for anxiety or depression can also look to Mendocino Purps. This strain quiets both the body and the mind. It will provide temporary relief from the exhausting effects of anxiety and depression, giving those who smoke it some escape from their noisy minds.
Always smoke marijuana with knowledge about the drug, and how it affects your own body. The health benefits can be numerous, but smoking in ignorance is dangerous.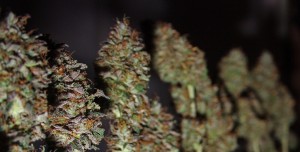 When it comes to choosing the right medical marijuana, several different strains are available. Each of these strains has its own characteristics and as a result, some are more effective than others when it comes to helping people with certain medical conditions. One of the most popular strains that is currently available is the Cinex strain. Cinex is essentially a cross between the Vortex strain and the Cinderella 99 strain, so anyone that is able to benefit from either one of those would likely be interested in trying the Cinex strain of medical marijuana as well.
Attributes of Cinex
There are a number of attributes related to this particular strain, as it has been widely regarded as one of the best that is currently available. It has an outstanding rating from customers that have already tried it and from a medical standpoint, it is able to relieve a number of issues. One of the most important functions of this strain involves its ability to help people experience less stress. It is also used as an effective pain reliever for those who suffer from chronic pain. This particular strain can be effectively used to combat depression and even to ease migraines and nausea.
It is also effective in treating those who are bipolar or who are suffering from conditions such as Post Traumatic Stress Disorder or Attention Deficit Disorder (ADD). It is equally effective for someone who suffers from Attention Deficit Hyperactivity Disorder, which can be far more severe and difficult to treat than the more generic form of ADD. Cinex also helps relieve anxiety. It is so effective because it helps people feel more at ease, even to the point of increasing happiness. While it can be used effectively as a pain reliever, it also works to help people calm down and simultaneously enhances creativity.
Additional Information
Another thing that many people like about this particular strain is the way that it smells and tastes. It has some sweet overtones, mainly citrus that are mixed with deep undertones that are far more earthy. These two things combine to create something that both smells and tastes good to most customers.
Summary
An overwhelming number of individuals that try this strain of medical marijuana find it to be exactly what they are looking for. It combines effective pain relief with an ability to help people calm down and focus while simultaneously being enjoyable and readily accessible.
If you live in a location where medicinal marijuana is legal, or if you live in Colorado, Washington or other areas of the country where smoking marijuana in general is legal, than you probably want to check out the different kinds of strains out there. Marijuana is not just a single plant and that is it. There are all sorts of different strains you can enjoy and each provides a different set of benefits. Knowing all of these features regarding the strain is important.
Flavor of Blue Mystic
With Blue Mystic, it has a heavy flavor of diesel fuel, with a mixture of ammonia and even a hint of blueberry. It also has the same flavor points as a vapor rub when you have a cold. It might remind you of a cough drop with the slight hint of blueberry in it, but the diesel and ammonia flavors are much more overwhelming.
Effects of Blue Mystic
In terms of effects, most of the effects you do feel are rather strong. Euphoric is an extremely high profile in terms of effects, followed by happy and relaxed. An uplifted feeling is there, although it is not as strong as the other tree effects. Some people also feel talkative when then use the Blue Mystic strain, although this is not found in everyone (it happens about half of the time, with the euphoric, happy and relaxed sensations occurring almost 100 percent of the time and the uplifted feeling occurring just short of 80 percent of the time).
Blue Mystic Medicinal Qualities
In terms of medical benefits, the top reason to use Blue Mystic is to help with stress. This is almost 100 percent of the medical benefit of the strain. Pain is just under it, and it can help with headaches as well. It is used for insomnia about half of the time, and it does assist with depression around a third of the time. Typically, this form of marijuana strain is used for people who are suffering from anxiety, migraines, who are bipolar, ADD or ADHD or have cancer.
Drawbacks of Blue Mystic
In terms of negative feelings, the most noticeable potential negative side effect is feeling dizzy. Due to this, it is important for someone to build up their tolerance to Blue Mystic and only hit it once when first starting off. A dry mouth happens about a third of the time, dry eyes and paranoia happens around 10 percent of the time and maybe one of of 100 people experience a headache.