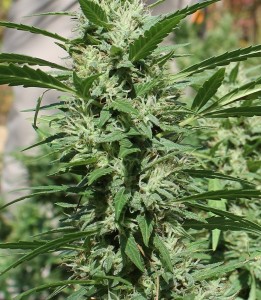 Silver Haze is a popular marijuana strain that is harvested with other well-known strains, such as Skunk and Northern Lights. When patients smoke the plant, they quickly notice its unique characteristics.
The Smoke Effects
Patients who smoke Silver Haze have many more buzzes. In addition, they typically feel more relaxed or drowsy instead of energetic. The plant is extremely valuable because it relieves intense pain and stress. Patients use Silver Haze instead of other medical options because the effects of the drug last for longer periods of time.
The Features
Silver Haze seeds have silvery glands that stand out. After the seeds grow, they produce buds that are sticky and lengthy. Working with the plant, however, can be difficult since it gets very tall. This is why the process of growing the maintaining the plant requires a lot of patience.
Many people appreciate that Silver Haze prevents mold growth. This is a huge benefit to patients who plan to grow the plant in a location that is susceptible to mold. In most cases, the plant can be picked within 9 weeks. Usually, a mature plant provides 21 ounces of weed.
Medical Uses
Silver Haze helps patients who have muscle cramps, depression, and other health conditions. Since the effects of the plant last for hours, most patients use the drug to relieve their chronic pain symptoms during the day.
Storage Advice
Silver Haze works best when it is fresh and potent. Freezing the plant is not recommended because frost makes the tiny trichomes brittle and stiff. A jar is the best solution for daily, weekly, or monthly storage. A good jar must have a sealable top because air can cause major problems. Light can affect the plant too because it decreases the plant's potency. To preserve the medication, always store the jar in a cabinet that is dark and cool.
Advanced Storage Considerations
Most people seal Silver Haze in vacuum-sealed bags. Because the vacuum removes all air from the bag, refrigeration is also an option. Humidity will not affect the plant in the fridge if the bag has a tight seal.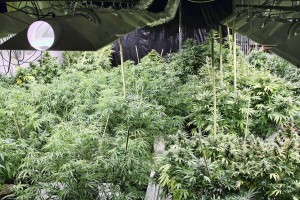 One of the first things you will notice coming from the Tangie is the very pungent aroma of citrus. Some users could have heard it called the tangerine dream. This is not a new strain, in fact, it has been around for more than a decade. If you intend to cultivate the Tangie you will need to keep two things in mind. First of all, the taste will improve when the strain runs its course in a healthy soil. Additionally, you will need to compensate for the height because the plant likes to grow upwards at least for the first few weeks.
Appearances
Some users have compared the Tangie strain to the popular agent orange and that is probably because of the citrus flavor. There is no similarity in these two strains other than the aroma, in fact, the Tangie is definitely the preferred choice in the flavor department. The product itself is very impressive to look at with the orange hairs interwoven with the natural green of the plant. The orange appearance is visible but not overpowering, especially not if you were to compare its aroma. Users will appreciate the way the product burns evenly, providing a well balanced and long lasting smoking experience.
Historically Speaking
Although the Tangie has been around for quite some time, it is still difficult to put your hands on it. That could be due to a combination of its impressive showing at the 2013 Cannabis and the name it has made for itself since then. Breeders will tell you that this one of the best hybrid strains that contain just 30% indica and as much as 70% sativa. If you are wondering where the orange aroma and taste comes from it is a blend that is heavily influenced by California orange. The good news is that the strain is flourishing and should be readily available for all to try.
The Exposure
If this is your initial attempt at smoking the Tangie you may wish to use a bong. Exposure to the smoke is not comparable to the orange aroma. This simply means that you will not experience and overpowering taste of orange. The Tangie provides a great deal of relief for patients suffering with pain, however, don't expect it to be overpowering. The balance between the subtle orange and other natural flavors are enjoyable. In the final analysis, when you are ready to try this strain make sure you have plenty to go around.
Photo credit: Coleen Danger / Foter / CC BY-SA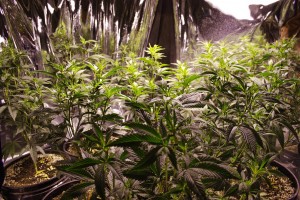 Growth
Mazar Kush is grown in the Northern parts of Afghanistan in well-irrigated soil. This particular plant strain can grow up to 4-4 1/2 meters in height which is considered small for marijuana plants. The flowering process for Mazar Kush usually takes between 8-9 weeks total. Once the flowers are completely grown users can find up to 17%-19% THC levels within the flower buds. With this strain it is important to let the plant vegetate for at least one month before the flowering process begins. This specific Kush strain can either be grown indoors or outdoors depending on the growers preference. Although only beginner skills are needed to grow Mazar Kush it is important to research the exact steps to growing the perfect Mazar Kush plant including temperatures, soil types and any other additives that are needed for proper growth.
Medical Uses
The Mazar Kush strain is best used for the following medical conditions:
Chemotherapy- The high levels of Sativa in this strain helps relieve the pain and severe headaches caused by chemotherapy treatment.
Insomnia- The high amounts of Sativa in Mazar Kush helps patients fall asleep quickly and helps them to stay asleep longer as well.
Pain Relief- This is the perfect strain for instant pain relief anywhere in the body.
Anxiety- This strain of Kush helps calm patients down in a moment of a panic, helping them to regather their thoughts quickly and properly.
The Use of Mazar Kush
When patients smoke Mazar Kush they are given a earthy, flowery taste with an extremely pungent smell left behind. It is a very mild tasting strain that leaves patients feeling pain free and very relaxed. Mazar Kush consists of 80% Sativa and %20 making for a very relaxed, free feeling strain. For anyone using edibles to consume their marijuana, they will be given the same exact effects within 1-2 hours after eating the marijuana edibles.
Effects(In Order of Strongest to Weakest)
Relaxed
Sleepy
Euphoric
Happy
Uplifting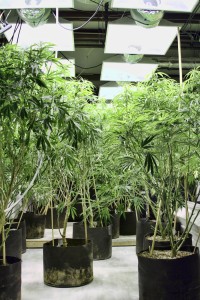 XJ-13 is a crossbreed between Jack Herer and G-13, both of which are very popular strains of marijuana. The strain XJ-13 is most commonly categorized as a hybrid of cannabis indica and sativa.
G-13 is an indica dominant strain originating from the Afghan region of the Middle East. G-13 has a potent aroma and a fruity smell. Since G-13 is an indica dominant strain, G-13 is good for relaxing after a day at work. Jack Herer is a sativa dominant strain that is a combination of Skunk and Northern Lights. Skunk and Northern Lights were very popular in the early days of marijuana evolution when smoking cannabis became extremely popular and it became much more potent. This makes XJ-13 a pleasant mix of both indica and sativa.
A hybrid is usually a good choice for those who want a combination of relaxation and stimulation. Sativa is generally known for making your head feel hazy while indica is known for being less of a head medication and more of a body medication. A hybrid is not very hazy yet still provides a bit of head stimulation.
The experience of smoking XJ-13 is commonly referred to as pleasant and euphoric, even for people who do not like the head buzz of sativa and lean more towards indicas. The citrus taste and enjoyable aroma of XJ-13 are great for a paranoid free experience. XJ-13 has received positive reviews and high ratings. Many agree that it is great for anxiety, depression, and PTSD. XJ-13 makes people happy with no side effects or addicition. It can also help relieve tension for muscle aches.
XJ-13 has a light green color and it has visible orange hairs. The buds are dense with very little leaf. You will also notice the THC crystals covering the plant like sugar. XJ-13 can easily be mistaken for Jack Herer because they both look very similar. Since XJ-13 has received so many positive reviews it is more commonly available at many medical dispensaries. The challenge is to find the best dispensary with good prices so that you don't end up paying top dollar for XJ-13.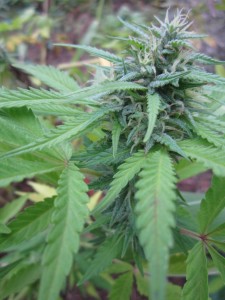 B.B. King is a strain that was developed several years ago and is named after the iconic blues musician B.B. King. It is an indica dominant strain that comes from a mix of Blackberry Kush and Afghani strains. One of the most noticeable things about this strain is its short stature while growing and the dark purple buds it produces. B.B. King is consistent with your typical indica strains in that it is a mellow high that is good for relaxation and sleep. You're not going to feel much like getting off the couch after smoking some B.B. King, so it's more of a night time strain, although you can smoke it at any time of the day.
One of the best attributes of this plant if you are growing it is that for an indica it produces a massive amount of buds. Usually you only get yields as large as B.B. King produces if you are growing a sativa strain, but you will be surprised at just how much bud these plants put out. These plants also tend to have a relatively short growth period and finish up several weeks faster than average indica strains such as Granddaddy and Purple Kush.
This strain gives off a nice, strong head buzz as well as a cool body high and the taste is said to be very similar to OG Kush. In general this strain has gotten a ton of positive reviews and people tend to really enjoy smoking on this strain. B.B. King does have a bit of sativa in it, however, as the plant is seventy five percent indica and twenty five percent sativa, which gives a good balance to the high by still having a bit of a woken up and active feel. B.B. King was originally developed by MGT Seeds, who likely gave the strain the name due to the initials of blackberry Kush, which is one of the two parent plants to this strain.
It is said that this plant does very, very well indoors and that you are likely going to get a great yield that produces a large amount of tight, dense buds. These plants grow much bigger outdoors or in a greenhouse and they tend to be fully done by late September or early October, finishing several weeks before most plants. Overall this is a great strain that you should definitely give a shot.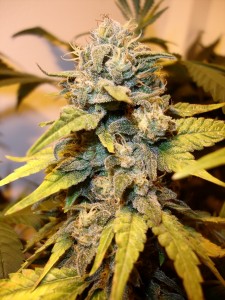 A SAGE Trainwreck
Some strains of cannabis are combinations of Sativa and Indica, Wreckage is just such a one. She came by it naturally, since she descended from the pairing of S.A.G.E. and Trainwreck. These two parent strains both bring that superior high that soars, but with crystal clarity. Since the parents grow up into plants that look so different, with the S.A.G.E. branching quickly from the bottom and the Trainwreck popping up tall and skinny, with flowers sprinkled up the way, buds of Sativa blooms in a row, it's no wonder their offspring is named Wreckage. The split is about 90% Sativa and 10% Indica. It grows as a complete overlay of the two, with crazy branching layered with thick Afgani plumage all over the place. Many marijuana patients go for the resulting lovely scented sticky treatments Wreckage provides.
Great Medication
Some have called Wreckage treats "mouth numbing" with their splashes of menthol and lemon that has been smoothed to soft sandalwood, spiced to loose a rush of clean frosty thought-provoking highs, banishing pain and making you want to explain… everything. Or, maybe explain like a stand-up comic does, because everything gets so funny and fun. It is a very active, energetic high, and reported to be highly effective at combating chronic pain and some types of fatigue.
Finding The Wreckage
The Wreckage is new enough that it may be a little bit hard to locate, as some medical marijuana dispensaries are yet to discover it. When the chance comes, try a little bit and see how this new medication works for you. Many patients are responding well to it. Some patients have reported taking just a tiny nugget and experiencing complete freedom from pain, while developing a warm glow slowly pulsing throughout. In the Pacific Northwest, this strain is also known as "The Don". Many patients report it as the strongest, most effective treatment they have tried, and yet it is an easy feeling, non-debilitating happy they report, not zonked out on the couch all day, or anything like that. If your local dispensary doesn't carry Wreckage, ask them to find a source, so they can begin offering this special cannabis strain.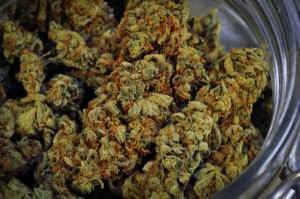 There are a lot of different strains of marijuana on the market. One strain that has received a lot of buzz is "The Sister." This is a strain of marijuana that has a sweet and sour type of aroma. The following highlights the qualities that are associated with this type of strain.
The Qualities of the Sister Strain
The Sister Strain has gained a lot of popularity after marijuana was legalized in certain states because it has a number of medical marijuana qualities. This is a strain of marijuana that has been connected with therapeutic healing. People that have utilized this drug are able to attest to the way that The Sister strain improves creativity. It effects the cerebral of those that utilize this drug. There is a boost of creativity that is associated with the use of The Sister, and that is why many people have become regular users of this form of marijuana.
In addition to increasing a person's creative abilities this drug is also used to help people that have issues with sleeping and muscle aches. The majority of people that use this strain will be able to notice some relief from their physical aches and pains.
It takes about 9 weeks to grow The Sister strain of marijuana. It is resistant to mold so that is another good attribute of this drug. It takes about 9 weeks to grow this marijuana, but it can be stored for a long time because it doesn't mold.
The distinct aroma of this type of marijuana has also made it stand out among the others ones that are on the market. The tart aroma is sometimes described as a citrus type of flavor that is reminiscent of flavored cigars.
Side Effects
The Sister has managed to grow in popularity primarily because the side effects are mild. One side effect is that it causes users to go to sleep, but this is the ideal side effect for those that have issues with sleeping. It also causes an increase in appetite, and this can also be a good thing for people have been sick. Many people that are battling life-threatening diseases may not have an desire to eat, but The Sister strain can help people develop stronger appetites.
Another side effect that is linked to The Sister strain is laughter. Most people consider this a harmless side effect that is rather joyful.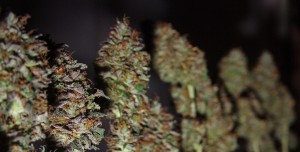 Lime Purple Mist – A Brief Overview
For those who are medical marijuana patients struggling with finding the perfect herb for insomnia or high anxiety, there is a hopeful strain that not many have heard of called Lime Purple Mist. This powerful strain is of the indica variety, and on the heavier side of the scale. While most are aware that indica strains are best known for the "body high", this particular strain has extremely potent relaxation qualities that are best suited for night-time use or on a day that there is nothing on the schedule.
Benefits:
-Deeply relaxing
-High THC content
-Known for its ability to give a good night's rest
-Soothing nature
Attributes:
Another great quality of this strain is the pleasing aroma emitted from the buds. Overall lighter green in color, with beautiful crystals. When exhaled, the after-taste has been said to have a hint of lemon. Very similar in nature to Crown OG and California Sour strains, to make a mental comparison. This strain will boost the appetite of the user, as well as provide a calming, almost meditation-like feeling of relaxation.
Bonus Tidbits
Typically, a strain like this is not recommended to be used for those who have a busy schedule to keep up with during the day. Lime Purple Mist is definitely meant for at-home use, paired with perhaps a couch or a bed nearby. This strain is what on-lookers would call a "lazy" strain- the user will become much too calm to perform hazardous tasks. The mist is also good for helping boost the mood of users who have had a dreadful day.
Summary of the Strain
Overall, Lime Purple Mist seems to have a lot of potential. For those who could benefit from taking a break from it all, this would have to be the perfect strain to do so. Insomniacs can rejoice and finally have the ability to sleep in a somewhat normal fashion, and anyone suffering from possible mood disorders can benefit as well from the calming side effects associated with Lime Purple Mist.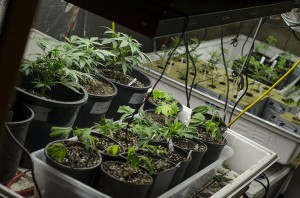 The legalization of marijuana has allowed the birth of many hybrid plants. These medical strains have been populated to have the specific effects that are needed by those who are using nature for medicinal purposes. Native Roots is the creator of the custom strain that is called Griz Kush. In correlation with Root Cellar Genetics, they have created a hybrid that is getting rave reviews. Not only is it able to relax the user, but it also has amazing potential to increase appetite and stimulate creativity.
Griz Kush is A Blend of Two Amazing Strains
The hybrid has genetic components of Tangerine Haze and also Pakistani Chitral Kush. Named after the famous musician, GRiZ, he selected these two based on their intense flavors and the effects that it gave him. Users will notice that this blend has both an earthy and yet a citrus blend at the same time. This allows it to have energy giving aspects, but also allows relaxation too. The flavor is great for those who would rather mix their pot rather than smoke it. Since it has a citrus blend, this would be a great addition to many recipes.
Unique Smell and Taste
The plant itself is quite unique. It has purple coloring and has a tangerine smell to it. The flavors are a mixed combination of pine and oranges all rolled into one. There are some Kush undertones that cannot be ignored. Those who currently use this strain have said that they are prone to periods of euphoria that include laughter. Some say they are absolutely giddy at times. They are also noted to say that they have more creative energy during times of being "high." Those who suffer with anxiety noticed that their cares drifted away, and their bodies went into total relaxation. It does stimulate the appetite, which is great for those who have medical issues that causes them to avoid food.
A Winner at the People's Flowers Awards
Some say the plant has a lemon scent and not orange, but the citrus variation are noted. This strain is getting such reviews that it took home the price for second place at the Cannabis Cup this year. This sativa dominant hybrid is mostly carried in the state of Colorado, specifically around the Edgewater and Denver areas. Though it is a rather new crossbreed, it is certainly becoming quite popular for its ample abilities to help those with medical needs.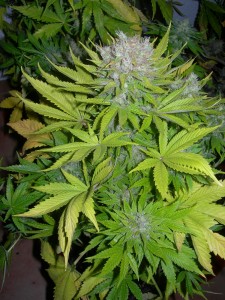 If you're looking for a strain that has quite a lineage, look no further than Tres Dawg. This hybrid plant is definitely not for the faint of heart. It packs a powerful punch at a THC content of around 25%. If you are looking for an intense euphoria that has the ability to relax you, make you happy then this great indicia may be what you're looking for.
Where to Find This Strain of Marijuana
Currently the best places to find Tres Dawg is in the Seattle, WA area or around Littleton, CO. Its proper name is Violet 25 and some stores will label it under this title than the street slang of "Street Dawg." If you are looking to medicate for cancers or other serious conditions, this would be the one to consider. It has intense powers that make it something that is not just for everyone.
It's Lineage
With a THC as high as this plant's, it's a strong bud that should be reserved for when you don't have to go anywhere. This dominant hybrid is a blend of Afghani #1 and a mix of Chemdawg strains. Other hybrid were spun from this one, like Star-dawg, Appalachia, and of course Dawg's Waltz.
Its Effects
Tres Dawg is known for relaxation, which is one of the main effects of the plant. In fact, it makes you so sleepy that you won't probably be able to function normally. It also is known for making you have the munchies, feel giddy and calm anxieties. Because it is not as well known around the country yet, it may be difficult to get your hands on this one. Check your local dispensaries to see if they have it under either its street or pharmaceutical name.
Aromas
Though there are better tasting strains, this one is a mixture of a chemical taste with pine undertones. Again, it's not going to win any prize on its flowering aromas, but it will on its amazing effects. Because of this stain's intense properties, it has been known to help many who have medical needs that are of a severe nature. Those who suffer with debilitating anxiety or medical conditions of great pain have found great relief with this peculiar mixture.
The long lasting effects of this plant have allowed some to medicate less often and feel the effects for lengthier periods.