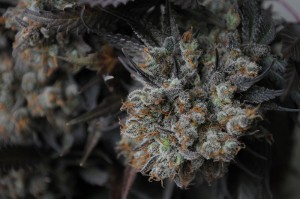 Cinderellas Dream Strain Review
With the amount of strains that have become available to the public for medical purposes, it seems almost impossible to pick and choose which ones will be a good fit for you, and which will be just another trial and error test run. This article is meant to help you and narrow down your choices by simply going over the strain, the pros and cons to let you analyze it and make an informed decision based on what you find.
Knowledge is power and you're taking the right step by doing some research on your strains BEFORE purchasing and spending cash.
Cinderellas Dream Strain Highlights
Cinderella's Dream is the child strain from its parents – Cinderella 99 and Blue Dream strains, making it a sativa dominant hybrid between the two. It's said to have a mix of citrus and lemon flavors and a small notice amount of sweet berry, making it a heavy and skunky mix compared to the other lighter ones out there.
The strain is said not to be underestimated as it usually has a much stronger and potent and strong effects to it if overdone quickly or at all. It's heavily recommended for daytime use as it provides bursts of energy to its user.
Effects of the Strain
While the overall effects of the Cinderella Strain varying between users, its reviews (that can be found sporadically online and through venders who do sell the strain) usually show these five main effects in order from the most noticeable to the least noticeable.
• Euphoric
• Uplifted
• Happy
• Energetic
• And creative
People say that a little goes a long way in means of this strain, and to keep that in mind before lighting up. There are some negative effects as well, listed in order from most noticeable to the least.
• Dry mouth
• Dry eyes
• Paranoia
• Headaches
• Dizziness
Medical Benefits of Cinderella's Dream
• Anxiety
• Stress
• Depression
• Pain
• Lack of appetite
This strain is heavily used to help rid anxiety, and has been extremely beneficial to those who use it for this reason.
Places To Purchase
Colorado:
• Denver
• Colorado Springs
• For Collins
California:
• San Diego
• West Hollywood
Oregon:
• Portland
Michigan:
• Ann Arbor
Alaska:
• Anchorage
Washington:
• Seattle
• Bellingham
Keep in mind that these aren't the ONLY places to purchase the strain, but the are definitely the most popular, and your chances of finding will be the highest.