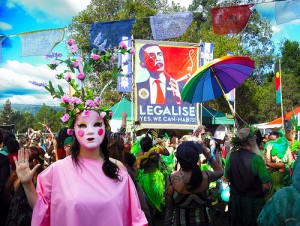 With the recent trends of multiple states willing to adhere to much of the population's requests and wants, Illinois has become the 20th state to legalize medical marijuana. Governor Pat Quinn signed a strict medical marijuana laws packet on Thursday, August 1, 2013, and will be taking effect on January 1st of 2014. During the beginning stages of the establishment of the new laws, a four-year pilot program will be implemented onto 60 dispensaries that will be run by the state, as well as 22 cultivation centers where marijuana will be grown. These state-run dispensaries and cultivation centers be secured under 24-hour surveillance to deter the temptations of the intrusion of thieves.
The new law will enable doctors to prescribe marijuana for medical purposes to patients that are diagnosed with specific illnesses. There are 30 different types of illnesses among the list that will be allowed to be prescribed to medical marijuana, of which are cancer, AIDS, Alzheimer's disease, multiple sclerosis and more. These illnesses along with the others on the list are types of diseases that cause severe pain for the patient, and the effects of marijuana greatly reduces their suffering.The law limits patients to be prescribed to no more than 2.5 ounces every two weeks and they must also maintain regular contact with their medical doctor. Illinois's marijuana laws are among one of the nation's strictest, and unlike some of the other states that have legalized the drug, Illinois won't allow its users to grow marijuana inside their own homes. Perhaps enabling users to grow marijuana inside their own homes may open up temptation for some to distribute the drug illegally. The legally prescribed marijuana users will also be required to submit to fingerprinting and background checks to ensure they are responsible enough to handle the right to consume the drug.
With Illinois being such a large and busy industrial state, it can be safe to assume that other states will also follow in their footsteps to help the population that truly needs it. The hopes of possibly ending the tragic drug war may also become more of a reality with the new found marijuana laws within our own nation.