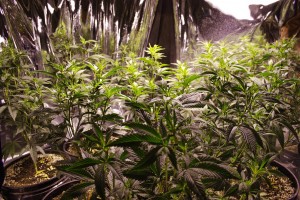 Growth
Mazar Kush is grown in the Northern parts of Afghanistan in well-irrigated soil. This particular plant strain can grow up to 4-4 1/2 meters in height which is considered small for marijuana plants. The flowering process for Mazar Kush usually takes between 8-9 weeks total. Once the flowers are completely grown users can find up to 17%-19% THC levels within the flower buds. With this strain it is important to let the plant vegetate for at least one month before the flowering process begins. This specific Kush strain can either be grown indoors or outdoors depending on the growers preference. Although only beginner skills are needed to grow Mazar Kush it is important to research the exact steps to growing the perfect Mazar Kush plant including temperatures, soil types and any other additives that are needed for proper growth.
Medical Uses
The Mazar Kush strain is best used for the following medical conditions:
Chemotherapy- The high levels of Sativa in this strain helps relieve the pain and severe headaches caused by chemotherapy treatment.
Insomnia- The high amounts of Sativa in Mazar Kush helps patients fall asleep quickly and helps them to stay asleep longer as well.
Pain Relief- This is the perfect strain for instant pain relief anywhere in the body.
Anxiety- This strain of Kush helps calm patients down in a moment of a panic, helping them to regather their thoughts quickly and properly.
The Use of Mazar Kush
When patients smoke Mazar Kush they are given a earthy, flowery taste with an extremely pungent smell left behind. It is a very mild tasting strain that leaves patients feeling pain free and very relaxed. Mazar Kush consists of 80% Sativa and %20 making for a very relaxed, free feeling strain. For anyone using edibles to consume their marijuana, they will be given the same exact effects within 1-2 hours after eating the marijuana edibles.
Effects(In Order of Strongest to Weakest)
Relaxed
Sleepy
Euphoric
Happy
Uplifting