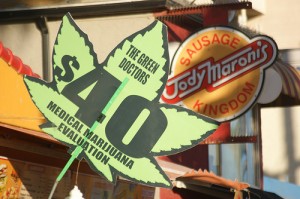 There are many within the medical marijuana industry that are becoming anxious over some new proposals that are set to go in to effect. Though some states have passed legislation legalizing medical marijuana, it still remains illegal at the federal level. It is up to the government to decide when it will enforce these laws or not. There are many conservative politicians and groups in Washington that may be getting ready to assault some of the businesses operating in these states. This is causing some concern over many people who have wanted to operate a medical marijuana business, but also want to stay on the right side of the law.
The issue is becoming increasingly complicated because of disagreements at many levels of the law. Even within states that have passed legislation legalizing the drug, its status still remains unclear to many people. The state of California has issued legislation that will allow its residents to consume marijuana for medical reasons. But there are a number of legal complexities that can challenge these new sets of laws. This has got quite a few producers of medical marijuana feeling anxious. Many other consumers are wondering how they will still get access to the medical marijuana that they may need for themselves.
For example, there are many cities that are allowing these laws to take effect and provide people with medical marijuana. They will tolerate the presence of approved dispensaries and vending machines in their area. But there are some cities and counties that have passed counter legislation barring the installation of these vendors. This can cause a difficult situation for many business owners in the state who are trying to comprehend the legislation. Some of these laws are also temporary, meaning the legal situation may change and cause further complexities to surface for business owners and consumers alike.
Folks in favor off legalization need to remember that the Federal Government may tried its hardest as more states decide to disagree with the FG about marijuana. However persistence and continuing to do the right thing will have its rewards.
Photo credit: Phillip Cowell / Foter.com / CC BY