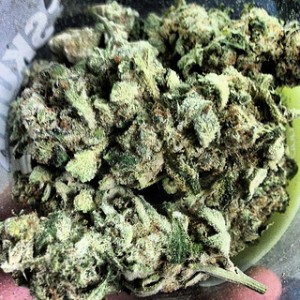 "Papaya, Good Medicine, Good Strain."
Getting a good medicinal strain is not hard, as long as one takes the time to do a little research on the different strains available. One such strain, and one that works well for medicinal purposes is the Papaya Strain.
Superb Flavor
What really separates this strain from others is the soft, tropical flair from this bud. Sweet with a hint of fruit, it is comparable with whiskey scented pipe smoke. It doesn't have as harsh a throat hit as others strains but still delivers good indica. It has an almost peppery background but doesn't overwhelm. Organic grown produces the best flavor and hydro lacks a lot of flavor and subtle hints of the tropical fruit.
Superb Results
Papaya has a relaxing and lethargic effect, great for nighttime use. It has a full body sensation which benefits a complete healing experience. Also, this strain is great for letting the daily stress roll away as you become absorbed in the world around you. Perfect for watching a movie or just taking in some music appreciation.
Excellent Growing Characteristics
Papaya is a soil based grow. It can be done in hydro and the yield is about 20-25 percent more but lacks the robust flavors and tends to be on the harsh side. Flowers in about 50-65 days and has a comparably quick grow but requires a little more attention than other strains. Papaya is also a low grow meaning no height issues. It gives a good yield with up to 450 grams. While it is soil grow, it is best indoors where the conditions can be kept stable and predictable. The best harvest period is October.
The Papaya strain is relatively easy to grow and maintain, gives a good yield and is perfect for medical use. Most people have a mental calmness with this strain but some have reported it making them energetic and productive. Typically, it does have a glazed eye effect with the potential for couch lock. Overall, it produces a wellness effect and is perfect for chronic pain, anxiety, muscle spasms and stress. For medicinal users looking for a pure and potent smoke, Papaya Strain delivers that and more.