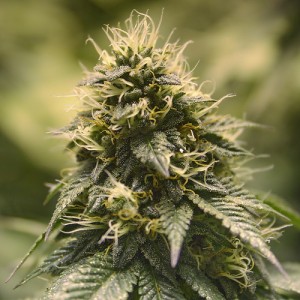 The use of marijuana has been legalized in many states across the United States. There are many different strains out there to choose from, there are several that have outstanding reviews. Many doctors are encouraging the use of marijuana to their patients because of painful symptoms of diseases and chronic conditions that there is no cure for. It is safe, effective and it does not have many side effects that come with smoking it.
Conditions Pineapple Express Is Used For In Patients
-AIDS victims
-Huntington's disease
-Nausea/Vomiting (also with cancer patients)
-Glaucoma
-Tourette's syndrome
-Migraine headaches
-Parkinson's disease,
-Psycho-physiological disorders
-Neuropathy
The Pineapple Express strain is a tasty mixture of the Hawaiian and the Trainwreck, in turn causing an enjoyable full-bodied high. It contains up to 17% of THC to achieve ultimate results. The marijuana strain offers very light green buds and are dense with a substantial resin.
Suddenly, you will feel its effect because it enters your body rapidly. You will feel quite relaxed within just a couple of puffs and all of your anxiety and stress is gone immediately. For the first 3 to 4 hours you will feel full of energy buzz and when you come down, it is a very mellow buzz. The smell of this batch is made with perfection offering a fresh mango and apple scent.
The Pineapple Express is highly recommended for those who are in moderated to severe pain. It offers the user temporary pain relief and at the same time you are still energetic enough to get daily activities done. It is also known to help one cope with depression and to make anyone have a brighter day!
Pineapple Express Traits
-Clear head
-Very motivating
-Spicy tasting
-Creative thinking
-Great head buzz
-Good for socializing
Strain Name – Pineapple Express
Grade – B