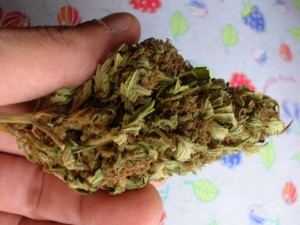 Pink Kush is indica dominant hybrid. It has pink hairs that make the plant look beautiful. It was named Pink Kush because of the bright pink hairs that grow on its green buds. Most people believe that this strain is a cross of OG kush and purple kush.
Pink Kush strain characteristics
• This strain is heavily coated. The heavy coated makes it look like it sugar has been poured all over its buds.
• It is covered by a blanket of trichomes.
• The buds make it look impressive
• Some people refer to it as white widow of today. This is because of its high potency and impressive trichome production.
• Pink Kush is expensive. If you are planning to buy some, you should be prepared to pay top dollar. In some locations, you will be required to pay 20 dollars per gram to get the strain.How to grow Pink Kush
You can grow the strain indoors or outdoors. If you decide to grow strain outdoors, you should cover it from heavy rain and strong wind. You can grow other plants alongside the strain to protect it from winds. You should also cover the plants when raining to protect them from mold and mildew.
When the plant is fully grown, it will have a thick stem to support its frame. You will have to wait for a while for then buds to develop. You will get heavy colas on the main cola and side branches.