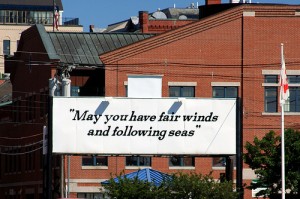 Backers to legalize marijuana have been pushing law makers to put forward new laws that put using marijuana on par with consuming alcohol. While it took a considerable amount of time to bring about the process, in recent years there have been several key cities to legalize the usage of marijuana. Denver allows the usage of marijuana and several different states offer the right to purchase marijuana if it is for medical purposes. However, more cities and states are required in order to completely legalize the the plant throughout the country. Every single state and city now counts and can become another piece in the eventual game of dominos. Portland, Main has the opportunity to be the next city to support marijuana usage, so law makers from across the country are monitoring the situation in order to see how voters support the proposed law change.
Unlike other cities outside of Denver and a few others, the upcoming vote on November 5 is not for the legalization of medicinal marijuana. Instead, it is to legalize recreational marijuana. There are many stipulations attached to this law, which requires a buyer to be over the age of 21 in order to buy and possess the product, in addition to only being able to buy and sell plants under 2.5 ounces.
There are strong national implications behind this upcoming vote in Portland. If Portland approves the recreational usage of the plant, it is going to signal another city that has moved forward with the passing of the new law, which could possibly help other cities and states to eventually do the same thing.
Currently, there are no organizations opposing the passage of the law, although some law enforcement organizations are speaking out against it. The police department in Portland, Maine is suggesting the department already does not arrest individuals who are caught with under 2.5 ounces in possession, but instead it suggests that it could possible tell younger children that it is alright to use the product, and even introduce, what the police department is stating, a new Big Tobacco could spring up in the state. However, if marijuana is legalized for recreational usage, it allows the state to profit off of the sales by taxing marijuana, and this opens up the possibility of not only reducing the cost of monitoring marijuana usage in the city, but also increase city revenue through the new taxes.