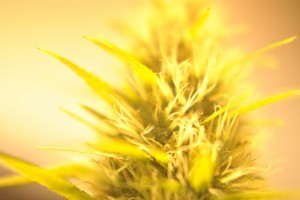 Medical marijuana is becoming recognized as a viable source of medication for millions all over the United States. There are many different illnesses, diseases, conditions, mental issues, and a huge number of other ailments that these miracle buds can cure or treat. There are just as many different strains of marijuana to treat these conditions. One of the hybrid strains that they use for medical dispersion is the Power Plant Strain. This particular strain has a lot to offer the medical community and patients alike.
Background History 
The beginnings of this strain started with an idea in the 1980's at Dutch Passion. The seeds were then developed in the middle of the 90's. They were released to the world of marijuana users in 1997, and they have been around ever since then helping countless numbers of patients.
Growth Information
This plant can be grown outside, but it is ideal for indoor and controlled growth. Under controlled conditions, this plant delivers up to a pound per square meter of plant. This plant has a uniform growing pattern and is cloned easily. When grown in a controlled setting such as a greenhouse, this plant will yield a homogenous product.
Scent 
The light lemon aroma that it gives off when this bud is smoked is a pungent but enjoyable experience. The taste of the exhale has a slight bitter note that accentuates the citrus notes in this strain.
Affects 
This strain of sativa has shown effectiveness in relieving stress, pain, headaches and more. The overall feeling that the user gets from smoking Power Plant is a relaxing and soothing experience. Although the users experience a decrease in their stress level, this plant allows the user to remain creative, socially inclined, and mentally elevated.
Awards
This particular hybrid strain of Sativa has been awarded second place at the Highlife Cup in 2006 and two first place trophies from the Highlife Cup in 2008 and 2009. This incredible concoction has also amassed many other awards for this original and soothing concoction.
When it comes to relief from stress, headaches, and physical pain, this hybrid strain of sativa is just the relief that patients need. Giving the user a feeling of calm control, it allows them to continue with their daily activities without feeling tired or withdrawn. Get rid of your fears and inhibitions while staying active and productive when you choose this Power Plant strain.