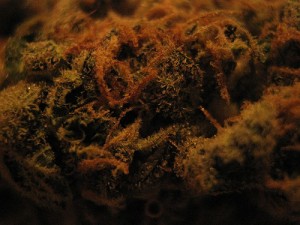 20 states in America have passed laws making the use of medical marijuana legal. Businesses called dispensaries have started selling medical marijuana to patients in the state. Dispensaries get their marijuana from growers who breed their own strains to try and come up with the most potent medicine. Here is an in depth look at one of the strains that have been created, Sour Diesel.
Popularity of Sour Diesel
This strain is known as one of the most widely used strains that have ever been created. It's is extremely popular among the medical marijuana patients in the 20 states that have legalized marijuana. The name comes from a strong distinct stench when burned and often have the effect of giving patients bursts of energy. Since this plant is a Sativa, you can assume that the strongest effects will be on the mind.
A Pick Me Up
By using Sour Diesel as the first medication of your day, it can get you feeling awake and get you going. The body buzz that is commonly associated with marijuana is replaced by the cerebral effects. After smoking or eating this strain, patients often report decreased symptoms of their disease and are instantly more aware and tune into their environment. While working with the brain it can often create tons of ideas and plenty of energy.
Sour Diesel's Ancestors
The origins of Sour Diesel are not well documented but many believe that it comes from mixing original diesel with an unknown skunk phenotype. The roots of this plant consist of super skunk, Northern lights, skunk, and Hawaiian. All of these great strains come together to create this amazing bud.
How to Spot Perfection
To tell if you have a really good version of Sour Diesel, simply smell it. It should be overpoweringly intoxicating. The scent should remind you of the strong smell of lemons and diesel fuel. When looking at the buds, you should see plenty of white crystals and red hairs. The green of this medication should be bold and dark. When squeezing a bud between your fingers it should feel very sticky. By pressing it into a solid surface with your finger and should adhere to it.
Sour Diesel is used medically to reduce stress, anxiety, and pain, as well as to help with the loss of appetite and insomnia. Medical users also enjoy a euphoric and up lifted high. It is often related with causing happiness and up lifted energetic attitude. If you have access to medical marijuana and you think you this strain might help you, try it out today. You will not be disappointed.
Photo credit: mista stagga lee / Foter.com / CC BY