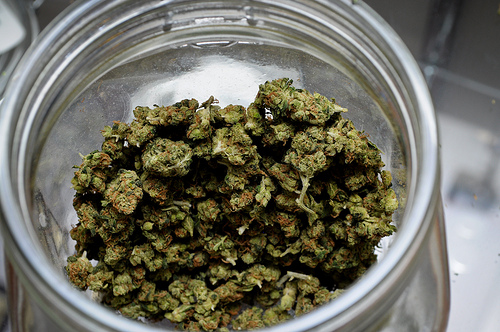 The world has opened up to the natural healing factors of marijuana. There are numerous types, strains, and hybrids being created and introduced to the medical scene with each one's chemical properties offering different affects on the human body and mind. This is very evident in the specific medical properties and varying of medical issues that the Super Sour Diesel strain has proven to treat naturally.
Physical Attributes
The plant itself is a tall, thin plant that can grow up to 6 feet high.
It can be grown outside but is recommended for inside growth. The plant has light green buds with darker green and orange leaves. This strain also offers a visual bonus of bright orange hairs that wrap themselves throughout the buds.
With a diesel scent and flavor, this pungent strain offers a sour crisp smell and taste when smoked. This strain is a hybrid of 91 Chemdawg and Mass Super Skunk varieties of marijuana. The marrying of these two strong varieties has resulted in a very high potency medical marijuana that offers relief to a number of medical issues.
Patient Uses
Some reasons why one would have the need to use this strain include glaucoma, nausea, or seizures.
This particular strain also offers relief from many other medical concerns such as appetite, PMS, depression, migraines, Tourettes Syndrome, and anxiety. For people who suffer from such ailments as MS, sleep disorders, or arthritis, this strain offers limited relief.
The 80% concentration of this sativa hybrid did not show favorable results for such illnesses as Fibromyalgia or PTSD.
Effects of Super Sour Diesel
When smoking Super Sour Diesel the users have returned very positive feedback on it's healing attributes and factors. Many smokers report that this strain is great for energy and focus. This is especially helpful to those patients who suffer from anxiety or depression which can complicate even the simplest of tasks every day.
People who are undergoing cancer treatments or other treatments that affect their appetites, this cannabis will increase their appetite and diminish the nausea that is normally associated with such medical conditions.
People who are unable to sleep properly at night are able to reach a level of relaxation that allows them to sleep peacefully.
These are only a small example of the benefits of using this strain of cannabis for medical purposes. Users of this strain of marijuana also reported that they were happy, sociable, relaxed, giggly, creative, euphoric, and hungry.