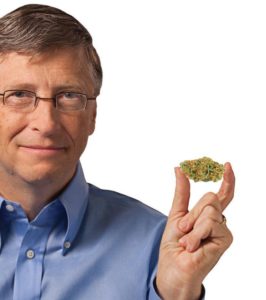 Thanks to the modern age, and the plethora of technological advancements it has plopped in the laps of of millions, we are currently living in an age where information is readily available. This is a beautiful concept for many blatant reasons, one can now access millions of recipes for free or find tutorials for any odd niche one may find themselves involved with; it is amazing. Unfortunately, this awesome medium for information to be shared is often taken advantage of and used to spread untrue information. For all of you reading this, this facilitation of the spread of nonsensical information has penetrated the marijuana community so much today and there are many untrue and rapidly popularizing myths on growing marijuana that are tormenting amateur growers, in this article, I will debunk several of these errors.
I've had enough time and energy wasted trying to help students who followed more bullsh!t advice online than I can count.
Here are some of the biggies.
Myth #1: "Miracle Gro plant food will produce a massive yield with minimal effort."

Many amateur growers seek advice for growing plants from public figures within reach, such as people who work in a gardening shop or a hydroponics store, and unfortunately these people do not grow marijuana (usually) and marijuana has very plant-specific needs and so general information from these layman growers usually will not apply to growing weed. Miracle Gro plant food, and other supplements, are all usually based on a single formula that is built to maintain itself for the entire duration of a plant's grow cycle.
Many plants, including marijuana, have3 several stages within a grow cycle, and each stage has different needs for lighting, nutrients, watering, etc, and so the as the plant develops these variables must be adjusted. Miracle Gro will most likely just give your plants nutrient burn, there are many other plant food alternatives to choose for that are all specifically produced with the intention of perpetuating the growth of marijuana specifically.
Myth #2:"Urinating on your plants will replenish lost nutrients."
This tip has spread through many marijuana cultivating message boards and I really can't understand why, perhaps it's the click-bait shock factor? Or perhaps it is because there is some truth to the myth. Reports have shown that diluted urine can provide some nutrients to a plant, however, this does not "replenish" lost nutrients and urinating directly onto the plant is not only disgusting (you're smoking this man!) but potentially harmful and acidic. There are several cannabis nutrient systems out there, use one, don't piss on your plants guys.
(Leave your pee for the compost piles.)
Myth #3: "You will need $________ to grow."
The truth is that there are a variety of methods to grow marijuana, and while there is a significant amount of "give and get in return" regarding the money you put into marijuana investment and the product you get out of it, it does not need to be a back breaking expense and these articles are probably just looking to sell you their expensive equipment claiming that it is the best to ever exist. If you have some good seeds and soil and you can grow marijuana, it's that simple.
A lot of "it's so expensive" comments you hear from newbies on the internet is because they have been following so much bullsh!t advice and "tutorials out there that ended up costing them ruined grows (like moldy or improperly cleared buds during final harvest), wasting months, of their time.
Starting in the right place on the right foot has been proven most cost effective.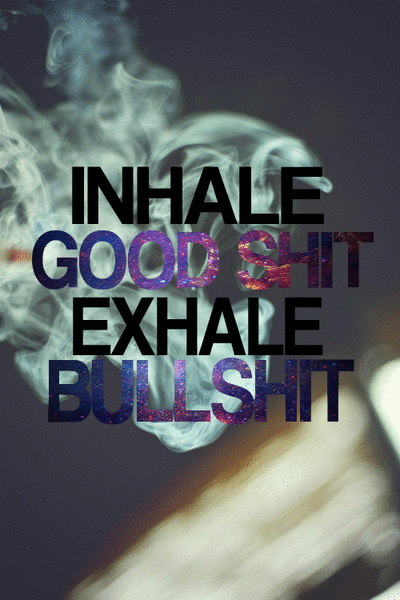 Myth #4: "Good genetics guarantee high potency."
This is another myth that is somewhat true. Yes, genetics play a massive role in the potential potency in your end-product. You will never grow quality kush from reggie seeds, however, you can grow reggie quality bud from kush quality seeds. While genetics are important, the only thing that guarantees you have quality bud is carefully growing, harvesting, and curing your bud.
Myth #5: "Watering your plants with alternative drinks will make them taste like the drink."

It makes sense in a very simple way, for example, if you fill a donut with jelly it will taste like jelly. However, science is just not that simple. You see, my students, cannabinoids, terpenes, and flavonoids give weed it's odor, taste, and potency. Terpenes are the most responsible for the flavor of the bud, and while growing conditions and genetics can have an  effect on flavor, watering your kush with orange juice will not produce orange juice tasting kush.
Flavoring marijuana through advanced genetic ingredient introduction sequencing is a very advanced topic, discussed in the Advanced Genetics section of my book. 
…..I could write forever, but I'm going to cut this short. The fact is, the internet can screw us all up in a BIG way. I know it did when I was first starting out, that's why I started My Mission and continue to spread the Light, Love, and Truth do all my grow their own potent healing medicine – the most Elite Marijuana on planet Earth.
Toke on friends,
~Ryan.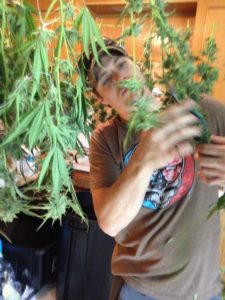 Years ago, and I mean many many, years ago, I was going through somewhat of a dry spell. You see, there were many raids in my home town and entire place had been dry months. All the large growers had been caught and there weren't enough small operations to keep everyone afloat, only those who knew someone who grew a personal stash could get there hands on any good dope.
I harassed all of my dealers non-stop, they were trying to outsource but it's tricky game for small town folks to gain connections outside of their respective residences. Eventually, one of my guys made a connection but was too scared to meet up with him. Out of desperation, I volunteered.
It was only about a thirty minute drive to his house, it was a decent place too. I couldn't smell bud when I stepped into his house, although the ashtrays filled with clips indicated he must have smoked indoors. He was a nice guy, very talkative, and he immediately threw me into the tale of how he got into growing because his uncle grew and taught him the family trade, yada-yada. This man led me to a room in the back of the house, and by this point I could smell the fresh bud beyond door before us. He led me into a small room with a large mahogany wardrobe in the back and small circular couch wrapped around a table in the center. On the shelf there were three massive jars filled to the brim with bud. I was much younger, and inexperienced, at this time in my life and let me tell you- wow! It was quite an experience to see several ounces in  one place before.
The man, i'll call him Nick from now on, walked over to the jars and put them all in the table in front of me, motioning for me to check them out. I popped the lid off the first, stuck my nose in and inhaled. I will never forget the smell, it was an incredibly crisp fruity fragrance, it smelled like strawberries and melons. I removed a big probably six gram, cone from the jar and cracked it open; taking another whiff. I did the same thing to the two other jars, and they were all equally as odiferous.
Finally, he showed me the wardrobe. Inside were two massive plants.
"The one on the left is the indica," he explained to me, "the taller one on the right is the sativa strain i'm growing for the first time."
The plants were beautiful, like nothing I have ever seen. Photographs do not do justice to the reality of seeing two, towering, plants right before your eyes. Nick continued talking, explaining that he's never smoked bud as good as the stuff he had grown himself- and to prove it, he smoked me out. He wasn't lying! I pestered him for about two hours, inquiring into some of the general growing information. Eventually he said he had some business to take care of, and handed me a hydro flushing tip. I thanked Nick for his hospitality and said I would be back soon for some more product soon. One year later, when it was finally spring, I would start my first outdoor grow.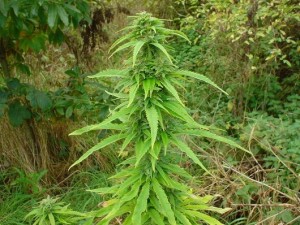 I just could not believe the size and quality of untouched outdoor grown bud.
Lots can go wrong when growing out in the open eye, check out my guide for how to be safe.
This wouldn't be the first time this happened either.
Take care my stoner brothers and sisters,
Stay lifted,
~Ryan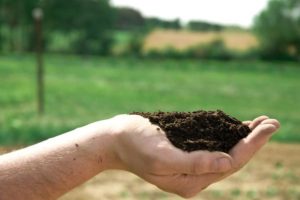 Many of my students, as smart as they are, understand that burning something induces a chemical reaction that changes the chemical make-up of whatever is being burned. Why am I saying this? Well, according to cannabis safety institute it is much more dangerous to inhale burning pesticides than to ingest them, as one would by eating a turnip contaminated with pesticides.
Plenty of newbie smokers and growers assume that adding a little synthetic fertilizers into their buds won't harm them over the course of their smoking career and lifetime, and they're quite wrong. The effects of chemicalized bud produces a harsh, crappy smoke that just leaves you ending up feeling groggy.
There is an upside to eating organically, of course there is, that's why people do it. By putting healthy things into your body you in turn become  healthier, that's some simple logic anybody can get behind, right? It is much more complex than that, but for now everybody can get that part. So if, as a society, we have all become more interested in healthy living why are people not growing marijuana organically? It's proven that the pesticides, fertilizers, and other chemicals used while growing marijuana contain poisonous chemicals that are incredibly bad for us especially if they are smoked rather than ingested. I hypothesize that the growing community believes it is either too expensive or too difficult to grow organically, today, I am here to prove this notion as false so that we may move forward into a brighter future; one where our bud isn't laced with Agent Orange.
For starters, the key to growing any plant at all is the soil. This is especially true for marijuana, due to it's intensive needs as it changes stages during it's growing cycle. Different stages of the grow cycle require different amounts of specific nutrients, which is why it's not only healthier and cheaper to produce your own compost and fertilizers, but, also more effective because you can adjust the ratio of specific ingredients.
A general ingredient list for compost that I personally use is this:
(You can check out more in the book here.)
carbon rich materials – dead leaves, plant trimmings, etc
nitrogen rich materials – manure, coffee grounds, fruit and vegetable peels, etc
coco fiber (this stuff is amazing!)
rock phosphate
epsom salts
pH up / down
bat gueno
blood meal
It is important to know that compost, once every ingredient is combined and has been mixed, takes between two and five months to ripen. Natural fertilizers are made in just about the same way, though it does not need to ripen/decay usually, and the ingredients should be adjusted to fit the stage of the growing cycle your plant is currently in.
(For example,  during the flowering stage you might want to cut back on a lot of the nitrogen rich materials.)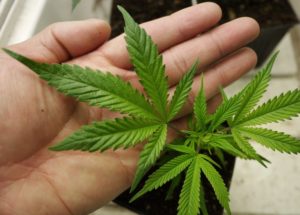 Organic fertilization is that easy. If you don't trust your home-made fertilizer there are a variety of organic fertilizers out there, I recommend not using these but if you want too just make sure none of the ingredients will conflict directly with growing marijuana. Avoid all fertilizers that have "time released" nutrients, as previously stated marijuana plants have many stages that require different nutrient levels at each stage and a time released nutrient will end up giving your plant nutrient burn eventually.
Once you have an organic way to facilitate the growing of your plants, you must think of how to protect them from pests. Of course, I will not be recommending pesticides for you all (even though many claim to be organic). Natural pesticide concoctions are easy to make, safe to spray onto the plant directly, and have no adverse side effects. One recipe I use is pressed garlic, cloves, anise, lavender oil, and the juice of hot peppers mixed with water. Another tactic used on more substantial infestations is using natural predators that won't harm your plants. Here is a list of many common marijuana plant pests (left) paired with their natural predators which are available for purchase.
Spider mites – P. persimilis
Thrips – Cucumen
Fungus gnats – S. scmitus
Aphids – Lady bugs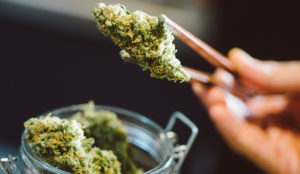 One last tactic is to use pungent plants to either attract pests to them rather your marijuana (such as marigolds and thrips) or away from the plants in general, like geraniums. By placing a few marigolds and geraniums throughout your crop you'll be deterring a fair number of pests, and once it's coupled with your natural pesticide concoction your plants will be untouchable!
Hope this helps,
Thanks you guys for supporting my mission,
(You can read more about that here.)
For now,
~Ryan
The Secrets Of Pruning For Dank Frosty Nugs!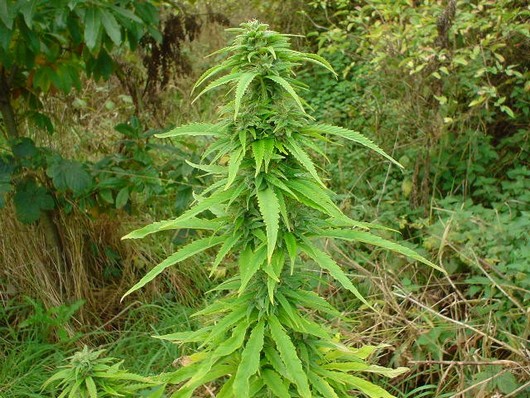 If you want to produce LARGE big nugs that make your customer's mouths water, than it is crucial for you to learn how to prune your plants!!!
One of the most effective ways to improve your harvest yield is by pruning your plants so that they produce fewer, but much bigger buds. There are many different pruning techniques that product different results, but here we will focus on specific techniques for increasing harvest yield.
Depending upon the genetics of your plants and your goals as a grower you should determine the type and style of the trim.
A lot of work goes into pruning and training plants, but it results in bigger, higher grade buds that require less manicuring. Which means, an easier harvest for you!!!
Pruning, although sounding complex, is simply the act of snipping off excess stems, leaves, or any other veggie matter, to force the plant to focus it's resources on a few select branches, which will then become VERY LARGE big sticky dank buds!  Before any dedicated pruning a marijuana plant might have anywhere from 16 – 20 branches. When the prune is completed the cannabis plant will have only 4-6 remaining branches that receive a healthy saturation of light. (This is another added benefit of pruning your cannabis plants; by trimming off the lower fan leaves that are covered by the upper echelon, you can increase available plant resources and funnel them directly into bud production!)
You can begin by clipping any small buds and branches under the canopy, along with any less developed or excessive branches. Many of the undergrowth branches will only produce popcorn size marijuana buds, and are brittle at best.
Instead of throwing these snips out, you can cut these branches to create marijuana clones for friends, clientele, or store them. Not to worry – these smaller cannabis buds will only zap energy from the cannabis plant.  Buds under the canopy that are small, and cut off from a light source do not mature well and leech energy from the upper buds. By removing them a marijuana grower will increase yields and quality of their harvest because the marijuana plant is focusing all its energy on a select few heavy producing branches.
So in short, to make it really simple for you (we go in MUCH MORE detail in The Guide and with pictures.) just focus on 4-6 branches to keep, and neatly & carefully prune away all the rest. This will leave your ladies VERY VERY happy!  Many newcomers are SHOCKED at the explosive growth their buds are now demonstrating!!!!!!
I remember my first big Top Cola 🙂
Until next time,  Keep it GREEN, LOVING, and full of LIGHT.
Peeeaaccce,
~Ryan Riley
High Guys!!!
Growing your own killer cannabis is pretty easy, when you know how to begin. 🙂
I put together this basic growing overview video for you: ENJOY!!!
Stay Green,
~Growing Elite Marijuana Team
Marijuana Grow Videos
We're starting a new video series. Wanted to kick it off with you guys…
First up, this marijuana 420 time-lapse video!
Enjoy!
PEACE,
~Ryan
How To Grow Cannabis For Beginners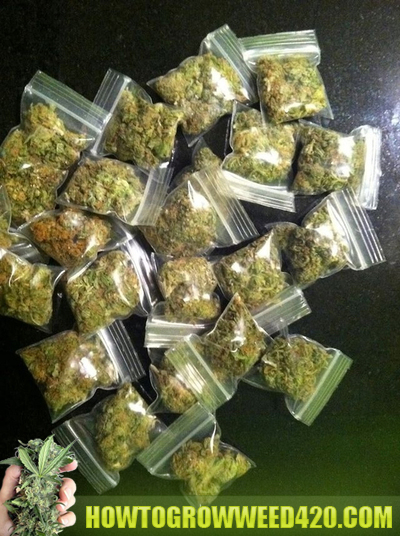 Wanna grow killer buds? This quick-start guide will show you exactly what to do, in an exciting way!
Grow Medium Selection
When learning how to grow weed, the first major thing you'll need to decide upon is whether or not you are going to be using hydroponics or soil.
Hydroponic marijuana growing means growing WITHOUT soil, using chemical, or organic-liquid fertilizing and nutrients. Many growers agree soil is superior because of the micro-organism actiivity in the soil, so BE WARNED!
When growing 420 buds, you want the best taste, yield, and ultimately POTENCY! If you want to increase your harvest yield, you will need to get the juiciest buds!
But, hydroponics have been known to produce some very very tasty buds as well, so relax.
There are many aspects to growing your own weed. It can be daunting at first, it's a lot of technical information, but SO FUN!!! Once you get started and rolling, pretty soon you will have your own garden of incredibly potent marijuana and lots & lots of sticky buds to enjoy!
Next week we'll talk about seeds! Germination, and how to choose the best cannabis seeds.
If you want to learn How To Grow Weed than you'll need Ryan Riley's Growing Elite Marijuana!!