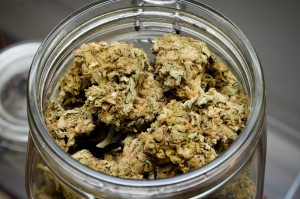 For many medical marijuana has many great effects on their health and livelihood. Medical marijuana has been proven to help those who suffer from chronic pain, cancer victims, and even those suffering from lack of appetite. Medical marijuana for many people have not only calmed their spirits during hard medical times, but helped them through painful procedures such as chemotherapy.
Medical marijuana is gaining influence in the medical world due to its natural state and the ability it has to help those, even with the toughest of medical conditions. Instead of prescribing chemical infused drugs, doctors are opting for a more natural approach. One popular form of medical marijuana is the White Fire strain, also known as WiFi OG. It is a hybrid form of sativa.
Description of White Fire
Since this strain is a hybrid, it is a great combination of The White strain and the Fire OG strain. It is a very earthy bud and has the white like dust on the leaves, similar to The White. There will also be a few patches of an orange or vibrant red color throughout, like the Fire OG strain. It is a quite lovely strain and when crushed slight yellow can be seen on the inside of the buds.
The buds are usually barrel-like and very dense and White Fire can almost have a faint diesel smell when burned. Before being burned it may also have a slight sour aroma, which is very normal of The White strain influence. Some even notice a bit of pine smell, mixed with an earthy spiced smell. The inhale is smooth with the "spiced" smell lingering.
Effects of White Fire
The White Fire Strain is very popular for patients who are suffering from anxiety, depression, pain, glaucoma, and even appetite loss. Unlike some strains, you can use White Fire during daytime hours without the fear of drowsiness or becoming tired. White Fire tends to clear people's minds and lead to clear thinking, instead of "fuzziness" and for many, they feel the cerebral high almost instantly after the first hit. Some have even noted a higher level of creativity during the high from White Fire, which can just add to artistic moods or social functions. The high usually lasts around 2 hours and for many the high motivates eating and hunger.
White Fire strain of medical marijuana is a top choice for those that are looking for a powerful cerebral high, that lasts a long time. This strain is perfect for those with not only pain, but those that need mental stability and need to clear their mind from thoughts of anxiety of depression. White Fire Strain is a top choice for medical marijuana use.