Introduction
It's the latest trend in gardening and horticulture that's been exploding in popularity in recent years. Converting a room in a home for the purpose of growing plants with equipment that's readily available locally or over the Internet. Specialized components and pieces of hardware that are designed to work together to duplicate the outdoor growing environment often better than it naturally is. So then just what are the very basic pieces that you'll need to get started?
1. The Space
Item number one on your list would for sure be the space to do it, and while a room is optimal it's no longer a must have prerequisite. This is because smaller more compact hardware is available now that allows you the option of using something like a closet or even a large cabinet to do it in. Or if you don't have the cabinet or closet space available specialized grow tents are available online that are well worth taking a look at.
2. The Light
So once you have the space to do it in the next must-have item for any indoor growing operation is a light source. Without it nothing will grow. So today you have your choices of two types of lighting, with the first one being the relatively affordable metal halide bulb and ballast. In recent years however, as the technology in LED lighting has become more advanced, so too have prices fallen. They're now far more affordable than they used to be.
Now LED lighting doesn't require a hood because of the way that the systems are designed and the way they function. However, if you're going with a standard metal halide bulb you will need a light hood to contain it in. A hood works to focus the light down onto the plants so you get maximum usage for the energy spent. Be prepared for a bit of a surprise though when you start to shop for a hood though because they're more technologically advanced now and also more expensive.
3. The Fixture
The next piece of equipment that you'll want to focus on would be a rotating light fixture, that is unless you're going with LED lights which disperse their light energy far better. A rotating light fixture holds the metal halide bulb and moves it it gradually around the room for better distribution. Now you can always go with smaller bulbs that you arrange around the area to solve your distribution problem but a rotating light fixture will allow you to get the bulbs closer to the plants.
4. Ventilation
Green plants breathe carbon dioxide, and unlike the oxygen we breathe CO2 makes up a far lower percentage of the air around us. So once your garden gets going you will need to have the air constantly being changed in and out of the room, and for this you'll need a vent fan. A vent fan that is powerful enough to change out the volume of air that you have in your room fast enough. You may even want to get two vent fans. One for blowing air in, and one for blowing air out.
5. The Timer
Then after you get all the basic equipment that you need to power up an indoor grow room you'll need a timer to make sure that everything comes on turns off when it's supposed to. Now things like a vent fan can run full time because that's no problem. The bulb and rotating light fixture however, are another story. They need to come on at intervals that are timed to duplicate the hours of daylight and darkness in a natural outdoor environment.
If you're interested in learning more on learning how to grow weed, be sure check out the indepth package shown on the homepage of this site as well as the short guide I wrote on how to grow weed indoors step by step.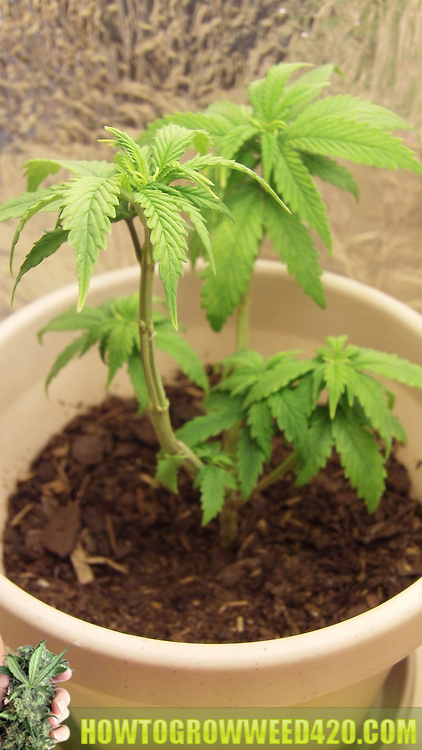 Do make sure to keep one thing in mind here though as you go over this basic list of growing equipment, and that it is just that, it's basic. The above listed items are what you will need to get a room up and going and they will do just fine. Once you get the hang of it though you may want to go farther than just basic though and for that there's a whole list of high-tech equipment for you choose from. Things like space age reflective film, a carbon dioxide injection system to speed up growth, and hydroponic equipment that will allow you to grow without soil.