Berry White cannabis is a strain of medical marijuana that is sometimes called White Berry or Blue Widow, which is dependent upon the manufacturer. It's actually considered a cross between the White Widow and Indica (DJ Short's Blueberry) strains. Exact genetics aren't yet known for Berry White. This particular strain is considered Indica dominant and ranges approximately 65% Indica and 35% Sativa. It has a THC content of about 12.5%.
Attributes
The physical appearance of the bud depends on the quality and the grower. The buds of the Berry White strain have a very clear blue tint to the buds and have orange hairs interspersed between the leaves. In other forms of the strain, such as the ones known as White Berry, the buds are luscious green with a whitish crystal appearance that some users call a "sugar coating." The strain got its name for its fruity smell at first, which turns into a more sour berry aroma on breakup of the buds.
Good and Bad Effects
The strong Sativa aspect of this strain produces quick euphoric results, with users only needing two or three hits to feel the result. Relaxation is an almost immediate effect. Some users have also reported increase creativity, imagination, and focus. However, as with the majority of cannabis strains, the negative side effects include those of dizziness, paranoia, anxiety, and dry mouth. With Berry White, there are less reports of negative side effects than positive.
Medical Uses
There are a variety of uses for the Berry White strain. Indications for this strain are very similar to those of other, more common strains, but the biggest difference is that of the increased euphoria, creativity, imagination, and focus that have been reported with Berry White. Some of the common conditions Berry White has been used for and proven successful for are:
• Depression
• Stress and anxiety disorders
• Decrease in appetite and/or increased nausea, as often seen in cancer patients undergoing chemotherapy or radiation.
• Muscle spasms and nervous tics
• Mild pain. Those with severe pain have not reported beneficial results with this particular strain.
• Chronic migraines.
It's notable that the top four conditions are what the Berry White strain are most useful at treating, especially with regards to cancer and chemotherapy.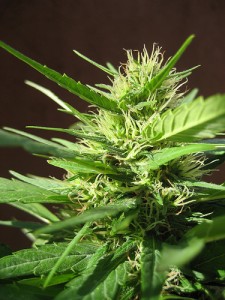 This multi-award winning strain has a strong flavor and great taste. Growing this strain can be done both indoors and outdoors. However, this strain of marijuana takes a week longer than the original species for budding and flowering. However, the flowering time is a week shorter than the Martian Mean Green strain. This strain has the strongest flavor with a hint of sweetness and robustness. Even after exhaling, the flavor retains and lasts for sometime.
Strain Characteristics:
This strain has better yield than other LA strains. It seems the yield is almost double than the original LA strain. LA Woman strain grows quicker than its sister strains. The shrub looks like a miniature Christmas tree with buds, elongated branches, and underlying foliage. This strain in fact grows like Indica plants with side branches and underlying foliage.
How to grow LA Woman Strain?
This strain can be grown outdoors or indoors. Just after planting LA Woman for 10 to 14 days, you will see a well-grown flowering plant in no time. As this strain is suitable for both outdoor and indoor conditions, it is easy to grow this plant. Follow a simple cultivation method and allow the plant to soak in mild sunlight. For indoor cultivation, you can use some plant growth nutrients, generally recommended for this strain. Many growers, however, consider pruning off the plant and cut away the large fan leaves after a month from flowering. This process helps the plant to grow adequately with more bud formation.
Medical Uses:
As this strain is very strong with incredible smell and strength, it is highly used in medical field. This strain has the capacity to pacify chronic pain, migraines, and vomiting, anorexia, inflammation, and muscle spasms. It is advisable to consult your physician before using this strain for any medical purposes. Inhaling the smoke of this strain offers a mixture of fruity and flowery note with a heavy intoxicating experience.
As this strain is very strong, it gives instant relief from severe pain. Some studies also claim that LA woman strain can be used for relieving chronic pain during chemotherapy. However, no medical evidence has been found to support this claim. When it comes to its taste, this strain has no taste, except some strong spicy and fruity note. However, the strain is strong enough to put you to sleep with its very narcotic like buzz. Those with insomnia may find this strain very helpful.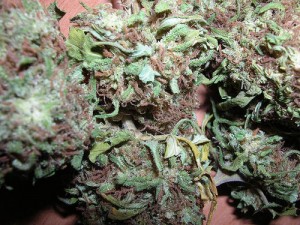 As the world makes further adjustments to accommodate different strains of medical marijuana, users are trying to find the one that best suits their needs. The fact that there are so many different strains available may be a little confusing to anyone who has yet to turn to this well known form of pain treatment, so let's take a look at the Dutch Treat strain and evaluate its potential.
Approach.
Anyone who has already been exposed to a variety of marijuana strains, will notice a striking difference with this one, if for no other reason but the smell of citrus that they are exposed to. Another difference is the taste, which can only be described as oranges and maybe even a little eucalyptus. The smoke is also strong, but will be easily adaptable once the pain relieving benefits have been realized.
Originating.
As the name implies, the Dutch Treat Strain comes from Amsterdam and has been on the market since the winding down of the 1990's. Considering the fact that this strain of marijuana is a heavier grade of hybrid, users should expect greater results on their body, rather than their minds. Although this strain of medical marijuana is great for certain ailments, it is possible for the user to benefit greatly from it in a social environment.
The advantages.
As a natural substitute for other prescriptions, this strain of marijuana has great potential to help address issues of,
●MS, which is a disease that affects the brain and the immune system.
●Individuals who have a high occurrence of migraines will usually get a certain level of relief.
●It is also great for people who are anxious all the time.
The Disadvantages.
Even with benefits for pain relief, we should expect that a few side effects will exist and here they are.
●Increased levels of paranoia, where the user will experience distrust towards others.
●Users may also experience bouts of dizziness.
●They should also expect an unrelenting dry mouth and even a dry eye or two.
The Conclusion.
After looking at both the advantages and disadvantages, coupled with the taste and smell, what more can we say, other than you should also expect a few social advantages to this Dutch Treat Strain. If you like the feeling of being happy, with elevated levels of euphoria, this Strain of medical marijuana may be right for you. Add that to being more focused to increase creativity and you have everything you need.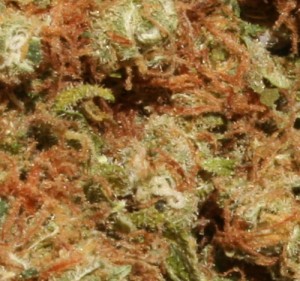 Determining the strain of medical marijuana that will benefit you the most requires some knowledge in the attributes and quality of the multiple types available. One of the most highly talked about medical marijuana strains is the Tahoe OG hybrid. Genetically it is traced back to the original OG Kush, a phenotype known for it's consistency and potency. The species is 60 percent Sativa and 40 percent Indica strain, with it's lineage from OG Kush and SFV OG.
One of the reasons the Tahoe OG strain is getting such rave reviews is because of the high THC content and all the benefits associated with it. In just two or three minutes the effects from smoking will begin to take effect. Chronic pain users, such as patients suffering from Fibromyalgia, are able to take one or two tokes and enjoy pain-free activity for hours. Those who are coping with stress and anxiety are now able to approach daunting tasks in a relaxed frame of mind.
If you suffer from extreme pain or nausea and are a chronic user, Tahoe OG can remove that pain and stimulate your appetite without resigning you to sitting on the couch all day. However, it is typically described as giving a full-body experience high and most often not recommended for daytime use except for in small amounts. Due to the heavy body sensation and extreme relaxation effects, Tahoe OG is also one of the top picks for insomniacs. As with all medications, personal experiences will vary depending on severity of ailments, duration of usage, and tolerance build up.
Attributes
Properly cultivated buds are tight and compact, bright green in color with red-orange trichomes, and heavily crystallized.
The aroma of the bud is described as earthy or skunky and spicy or with a lemony or citrus fruit smell.
When categorized by taste, is described as pine, earthy and lemony.
Medicinal uses include, pain, stress, insomnia, anxiety, depression, and nausea. Specific uses vary widely from arthritis to migraines, and from PMS to ADD/ADHD.
Patients using Tahoe OG describe feeling sleepy, relaxed, euphoric, uplifted and happy.
Most negative complaints include dry mouth and eyes. Some users experienced dizziness, paranoia, and anxiousness.
Overall, Tahoe OG would be a great choice for patients with multiple chronic illnesses and for those who do not need to be very active during it's use. If you have an extremely high tolerance and find that your usual medicine is not quite as effective, this is a strain you should definitely evaluate.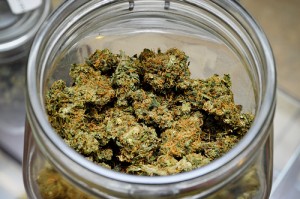 Sensi Star is one of the more popular strains for medical marijuana. It is a strain of Indica and has been given a Grade A classification by smokers. It has a strong body and grows fast. This ensures that the growth cycle of 7 to 8 weeks keeps up with the demand if you are able to plant it in your backyard. Because of the rapid growth cycle, it can also be more affordable to obtain.
In 55 days, Sensi Star can produce as much as 500 grams. It can be grown indoors or outdoors because the height is not an issue. Instead, it is a short, thick plant that has dark green leaves branching out.
The reason that the Sensi Star strain is so popular is because of the 20 percent THC level. It also has a considerable amount of trichomes. It's a little strange looking, but it can be used for depression, anxiety and chronic pain. The medicinal effects can be had when it is imbibed or smoked.
What to Expect
When it comes to the Sensi Star strain of medicinal marijuana, it's important to know what to expect when it is smoked.
The smell is sweet outside of the jar and very potent within. The sweet smell is pleasing and tends to linger in the air.
The taste is smooth with a sweet, hashy taste.
The potency is stronger than that of standard marijuana. One to two tokes is all that is required in order to have a relaxing mind frame for the next two hours. It has been considered to be a great solution for insomnia.
When You Should Use It
Your doctor may or may not talk to you about the different strains of medicinal marijuana on the market and that means that you are on your own for determining what the best strain is for what you plan on using the marijuana for.
Many people refer to Sensi Star as a "couch lock." Essentially, if you need to have a mild sedative in order to control the pain or to finally get a good night's sleep, this is the strain that you want in your possession. It's got a smooth taste and it's one of the easier strains to acquire. If you can plant it, it's even more to your benefit, but it will depend on the state you live in for the sake of legalities.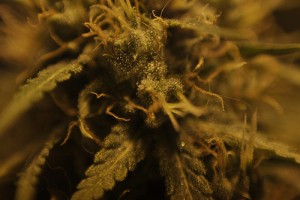 There are dozens of different marijuana strains available for purchase, so individuals might feel a bit confused when confronted with all of the different options available. That is why it is so important to know the different elements of each strain and what to expect. The Chemdawg strain is an option that is different form other strains, yet is still favorably reviewed. Knowing what to expect from the strain though is going to ensure the person is able to receive the very best experience from it.
For starters, the Chemdawg strain is going to have a few different flavor and smell profiles. Primarily, it has an earthy taste to it, followed then by pine and a slight sweet aftertaste to it. The Chemdawg strain is primarily grown in the Pacific Northwest, with locations throughout Oregon, Washington and Colorado, although there are a few locations selling the product in Arizona and California.
In terms of effects the Chemdawg strain has on an individual, the most often reported feeling is euphoric, followed closely by happy. Creative and uplifted are other feelings that are heavily reported, as is relaxed. The effects are rather spread out, so it is likely that a user is going to experience some, if not all of these different feelings. In terms of medical effects, the top two medical uses for the Chemdawg strain are pain and stress.
Depression is treated with Chemdawg, but only about half the time as the other two medical issues. Insomnia and nausea are also areas where the Chemdawg strain can help, but there are other strains that would be better suited for these particular needs. More often than not, the Chemdawg strain is used to help with anxiety, PTSD, ADD/ADHS, spinal cord injuries and migraines.
In terms of negative effects, someone using the Chemdawg strain is going to experience dry mouth about half of the time (reportedly). Dry eyes is also a common side effect of the strain. Outside of this, dizziness, paranoia and headaches are negative effects that can come up, but these are not all that common, it just should be noted.
For the most part, the Chemdawg strain is a favorably reviewed strain of marijuana and most individuals are going to have positive results from the strain. From the earthy, yet semi-sweet flavor to the desirable effects and assistance it has with medical conditions, the Chemdawg strain is a very desirable strain.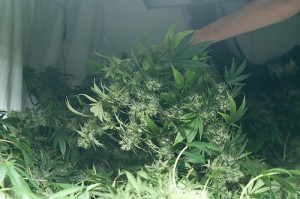 Thinking about tying Skywalker? Want to know if it lives up to its name? Here are the quick facts and my personal review of Skywalker. Hope you enjoy it!
Alias: Skywalker is also known as Luke Skywalker.
Composition: A 100% indicia strain, Skywalker is made up of a hybrid of blueberry and mazar strains.
Medical Strength: Skywalker is widely regarded as having an above average medical strength.
Uses: Skywalker is used for general pain relief, treating anxiety disorders, headache/migraine management, heavy sedation for insomnia and strong appetite stimulation.
High: The high from Skywalker is immediate and generally lasts 1-2 hours.
Pros: Skywalker has a delicious flowery almost citrus flavor and is great as a sleep aid.
Cons
: For first time users, Skywalker can have an overpowering strong earthy smell. The short buzz is another con for such a great strain.Skywalker is not the type of strain I would choose for just recreational use. Now, I have heard of plenty of people kicking back with it in the company of friends, but for me it works best as a sleep aid because of the strong lethargy that sets in almost immediately. (Just as a side note, some people say that it takes a bit for it to set in for them but then when it does it hits them all at once in a big wave of euphoria and sleepiness. However, for most people it kicks in really quickly.)
It provides the type of truly relaxing deep sleep that an insomniac yearns for every night. Due to it's relatively short lasting effects, you can even use it for a mid-day nap if you'd like.
I, personally, wouldn't be functional after using Skywalker, but that's just me. I have heard of people with PTSD or anxiety disorders taking this to just be functional out in the world because of it's strong sedation properties, which cause the nervous system to relax substantially. However, it's strong enough that I just go right to sleep. I love accompanying Skywalker with some late night TV so that I fall asleep to the glow of my favorite programs.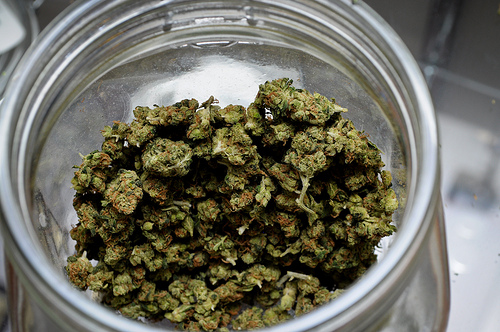 The world has opened up to the natural healing factors of marijuana. There are numerous types, strains, and hybrids being created and introduced to the medical scene with each one's chemical properties offering different affects on the human body and mind. This is very evident in the specific medical properties and varying of medical issues that the Super Sour Diesel strain has proven to treat naturally.
Physical Attributes
The plant itself is a tall, thin plant that can grow up to 6 feet high.
It can be grown outside but is recommended for inside growth. The plant has light green buds with darker green and orange leaves. This strain also offers a visual bonus of bright orange hairs that wrap themselves throughout the buds.
With a diesel scent and flavor, this pungent strain offers a sour crisp smell and taste when smoked. This strain is a hybrid of 91 Chemdawg and Mass Super Skunk varieties of marijuana. The marrying of these two strong varieties has resulted in a very high potency medical marijuana that offers relief to a number of medical issues.
Patient Uses
Some reasons why one would have the need to use this strain include glaucoma, nausea, or seizures.
This particular strain also offers relief from many other medical concerns such as appetite, PMS, depression, migraines, Tourettes Syndrome, and anxiety. For people who suffer from such ailments as MS, sleep disorders, or arthritis, this strain offers limited relief.
The 80% concentration of this sativa hybrid did not show favorable results for such illnesses as Fibromyalgia or PTSD.
Effects of Super Sour Diesel
When smoking Super Sour Diesel the users have returned very positive feedback on it's healing attributes and factors. Many smokers report that this strain is great for energy and focus. This is especially helpful to those patients who suffer from anxiety or depression which can complicate even the simplest of tasks every day.
People who are undergoing cancer treatments or other treatments that affect their appetites, this cannabis will increase their appetite and diminish the nausea that is normally associated with such medical conditions.
People who are unable to sleep properly at night are able to reach a level of relaxation that allows them to sleep peacefully.
These are only a small example of the benefits of using this strain of cannabis for medical purposes. Users of this strain of marijuana also reported that they were happy, sociable, relaxed, giggly, creative, euphoric, and hungry.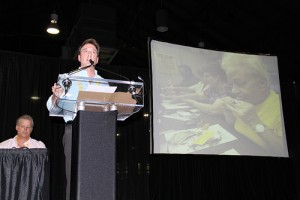 The use and function of marijuana has changed greatly over time. From it's beginnings in biblical times to the current limited distribution, the uses of the marijuana plant as a medical benefit are now being recognized and receiving awards. One of these competitions is the Cannabis Cup. At this competition, the growers of marijuana were judged and awarded on many aspects of the plant including the oils that it produces.
NUMBER ONE AWARDED HEMP OIL
At the 2013 Cannabis Cup, which was held in Denver Colorado, the number one rated hemp oil, was R4 Stable CBD Oil by Greenwerkz. The company HempMedsPX that also represented the winner of the 2013 Seattle High Times Cannabis Cup and the 2013 Michigan Medical Marijuana Conference "Green Cup" creates this oil. This highly recognized company was also awarded in Amsterdam at the 2013 Cannabis Cup for the highest CBD concentrate.
WHAT IS IT
BCD is an ingestible oil that one uses to control many physical ailments that are not successfully treated by conventional medicines. This oil can control epileptic seizures, inflammation, and glaucoma. Many cultures and countries are rich in the use and success of uses from the BCD oil.
HOW LONG HAS IT BEEN USED
The use of marijuana to cure medical issues dates back to biblical times when it was used as anointing oil for the prophets including Jesus. Early Egyptians used it for the treatment of glaucoma and inflammation. The people of India used it for treating leprosy and boasted it as a fever reducer as well as to induce sleep, prolong life, and improve judgment.
WHAT TYPE OF PEOPLE USE IT
There is no specific demographic for the type of person who uses cannabis. The Chinese have used it for gout, rheumatism, malaria, absentmindedness, vomiting, parasitic infections, diarrhea, and to stimulate hunger. Roman culture used it to cure earaches, ease cramped joints and to suppress sexual longings. The Persians listed cannabis as the most important plant of the 10,000 medicinal plants that they recognized.
WHERE TO GET IT
The cannabis oils that are used for medicine are 100% natural and legal to purchase in all fifty states and more than 40 countries. The government has gone so far as to patent their medical marijuana as cannabinoids and neuroprotectants, no longer being able to ignore the significant beneficial properties of marijuana and its seemingly endless list of magical healing properties.
Photo credit: Cannabis Culture / Foter / CC BY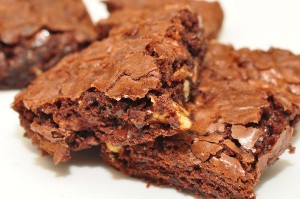 There are several ways to consume medical marijuana, each has its pros and cons.
Smoking, is the tried and true delivery system.
• Has the advantage of having a rapid effect, which is felt moments after inhalation, so that one can reach a therapeutic level quickly, and stop smoking. The disadvantage is that smoke, is a lung irritant, and potential carcinogen.
To reduce risk from smoking
• One can use more potent marijuana, smoking less to attain an effective dosage.
• Use a pipe or vaporizer, which allows for more precise dosage, without inhaling burning cigarette paper.
• Inhale deeply, then exhale. Holding smoke in lungs, just coats them with more tar, and doesn't increase THC absorption.
•Vaporizing is a method of inhaling active components with out combustion which gets rid of particulates and tar, and reduces noxious gasses like carbon monoxide.
•Before buying a vaporizer, do some research, there is a lot of difference between brands.
Edible cannabis products, also effective
•From brownies to soup, mixed with everything from milk to wine, edible marijuana is the delivery system of choice in many cultures.
•Eating the plant raw does not give full therapeutic benefit, active components must be extracted into fat, oil, or alcohol. Edibles are made with infused oils, fats, or alcohol.
• When eaten, some THC is broken down by the liver, forming a different, potent metabolite, which feels much different from smoked cannabis.
•The active components of cannabis are delivered more slowly when eaten, and the dosage can be harder to determine. Its easier to consume too much, when eating cannabis products. Always eat a smaller quantity,then wait for effects to develop before consuming more.
•It can take up to 2 hours to take effect when eaten, effects last much longer, than when smoked.
•Edible marijuana products are ideal for persons who do not smoke, or who want a longer lasting medicinal effect.
Cannabis tinctures are an extract of marijuana in alcohol.
•Tinctures can be dropped into tea, dropped under the tongue, or absorbed through the skin (through skin is less effective).
•Dosage can range from 3 drops to 2 dropper fulls. Tinctures are strong, always begin with small doses. Many patients reported pain relief without the stoned effect.
Many find maximum relief from symptoms using long-lasting edible cannabis products along with fast-acting smoked cannabis. You should consult with your doctor and suppliers to get the most benefit from medical marijuana.