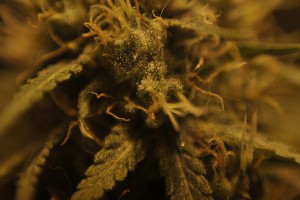 'Candy Jack' is popular phenotype of J1 strain, despite the fact that some people like to think that the strain is a cross between the Jack Herer and Cotton Candy strains. It's a dominate hybrid that has been well received enough to earn a second place title at the first ever US Cannabis Cup in Denver, Colorado. It also took second place as the sativa winner at the first ever High Times Cannabis Cup in the U.S.
Great Tasting Strain
But a few titles and awards don't tell us everything that we need to know before purchasing, nor will it tell us if it's the one for you. If you like a flavor heavily based off something sweet, with a noticeable earthy taste and a small dab of citrus, this could easily be something you should take interest in. Many have reported the cotton candy flavor as well after smoking. Drake Dorm says, "The Candy Jack strain was developed for its exceptionally sweet smoke. The Candy Jack strain was developed for its exceptionally sweet smoke."
Candy Jack Helps With….Many patients that have used or regularly use Candy Jack have reported feeling creative, euphoric, happy, relaxed and uplifted after using the product, and it is used heavily to help with anxiety, migraines, ADD/ADHD, spinal cord injury and PMS. But, Candy Jack also helps patients relieve their depression, lack of appetite, nausea, pain and stress. But along with the positives come with a few negatives – but in Candy Jack's case, there aren't many. A few patients have reported dizziness, dry mouth and eyes, headaches and paranoia after using the product, but the numbers for such cases have been extremely low.
Candy Jack Effects
A simple search of the brands name will tell you all you really need to know about its reputation in the cannabis world, as its well received by many of its users. Many reviews look similar to this one, "Easily one of my top favorite sativa's. It makes you feel very up and alive while being super relaxed. The main thing is how happy and euphoric it makes you. You just felt on top of the world." Which was posted by user DontHateTheBest on Leafly's Candy Jack review.
Over all, Candy Jack is a strain best used to relieve stress and pain, and for a decent high you can feel.