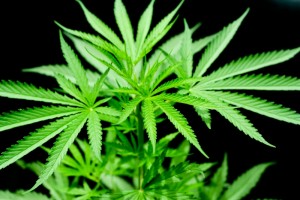 The Hawaiian Cookies strain is a sativa hybrid between Hawaiian Snow and Girl Scout Cookies. See where they got the name? It's a relatively new strain that introduced itself just last year in 2014. It gives off a tropical aroma that comes from the Hawaiian Snow. It has a dark color that it gets from both of its parent strains.
This strain provides energy and lifts moods, which is why it is so beneficial for those that struggle with depression and stress. It is estimated that at any point in one's life, there is a 3-5% change of experiencing severe depression. The entire lifestyle chance is about 17%. About 80% of people never report their depression. With so much depression going on all around us, we need strains like these to put the pep back in their step, with a smile on their face they know is real.It isn't necessarily an anti-anxiety strain, but it does take the edge off of the stress, while providing the sense of euphoria to get you out of your rut. Is anyone else guilty of emotional eating, or is it just me? Instead of having to eat cookies to get you out of your bad mood, you can just smoke Hawaiian Cookies instead. No added calories and you still reap the benefits!
The Hawaiian Snow strain is a mix of Hawaiian Haze, Pure Haze and Neville's Haze. These three hazes are the perfect trio to promote laughter with friends and a positive mood.The Girl Scout Cookies strain is a mix of OG Kush and Durban Poison Hybrid. The aroma reeks of mother nature and sweet serendipity. It also promotes a positive mood and high energy. The mix of these two strains to create the Hawaiian Cookies strain is the perfect blend of happiness and energy in marijuana form. The aromas alone are enough to get you on your feet with a smile, but inhaling the aroma and the strain itself is a euphoric experience waiting to happen.
The only negatives are dry mouth and dry eyes, but in the marijuana world, what's new?