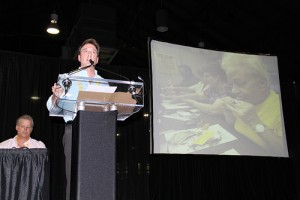 The use and function of marijuana has changed greatly over time. From it's beginnings in biblical times to the current limited distribution, the uses of the marijuana plant as a medical benefit are now being recognized and receiving awards. One of these competitions is the Cannabis Cup. At this competition, the growers of marijuana were judged and awarded on many aspects of the plant including the oils that it produces.
NUMBER ONE AWARDED HEMP OIL
At the 2013 Cannabis Cup, which was held in Denver Colorado, the number one rated hemp oil, was R4 Stable CBD Oil by Greenwerkz. The company HempMedsPX that also represented the winner of the 2013 Seattle High Times Cannabis Cup and the 2013 Michigan Medical Marijuana Conference "Green Cup" creates this oil. This highly recognized company was also awarded in Amsterdam at the 2013 Cannabis Cup for the highest CBD concentrate.
WHAT IS IT
BCD is an ingestible oil that one uses to control many physical ailments that are not successfully treated by conventional medicines. This oil can control epileptic seizures, inflammation, and glaucoma. Many cultures and countries are rich in the use and success of uses from the BCD oil.
HOW LONG HAS IT BEEN USED
The use of marijuana to cure medical issues dates back to biblical times when it was used as anointing oil for the prophets including Jesus. Early Egyptians used it for the treatment of glaucoma and inflammation. The people of India used it for treating leprosy and boasted it as a fever reducer as well as to induce sleep, prolong life, and improve judgment.
WHAT TYPE OF PEOPLE USE IT
There is no specific demographic for the type of person who uses cannabis. The Chinese have used it for gout, rheumatism, malaria, absentmindedness, vomiting, parasitic infections, diarrhea, and to stimulate hunger. Roman culture used it to cure earaches, ease cramped joints and to suppress sexual longings. The Persians listed cannabis as the most important plant of the 10,000 medicinal plants that they recognized.
WHERE TO GET IT
The cannabis oils that are used for medicine are 100% natural and legal to purchase in all fifty states and more than 40 countries. The government has gone so far as to patent their medical marijuana as cannabinoids and neuroprotectants, no longer being able to ignore the significant beneficial properties of marijuana and its seemingly endless list of magical healing properties.
Photo credit: Cannabis Culture / Foter / CC BY