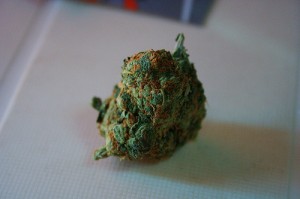 This is a review of the medical marijuana (cannabis indica) strain called Northern Lights. Northern Lights is considered to be one of the most potent types of marijuana, it is also known for having a high yield when it comes to production.
Why So Popular?
Another reason that Northern Lights is a good strain to produce for the medical use of the plant is because it is very easy to grow into high yielding plants, for these reasons Northern Lights has won several official marijuana competitions, one being the popular, "Cannabis Cup" for example, in 1989, 1998, and once more when entered in 2009.
That's quite an honor in the opinions of some marijuana users and many growers. Northern Lights is said to have a citrusy, earthy, and sweet flavor. The leaves of this strain range from green to purple and the smell is much like the flavor.
What Can it Do for You?
Marijuana, in general, can be medically helpful for people with several types of conditions, and production of the Northern Lights strain is relatively easy because of the way it grows. Northern Lights was first developed by the Cultivators choice seed collective. This strain is known to cause a strong sense of euphoria and to ease pain and relax nerves and muscles. Smokers have also said that it makes them happy, feel uplifted, and to be more creative after smoking.
This strain has also become the focus of many scientific studies recently. Its medicinal purposes has finally become more and more of a focus to the medical community as well. Because of its use in cancer patients, chronic arthritis sufferers, chronic premenstrual syndrome, gastrointestinal disorders, PTSD, those who suffer depression, fibromyalgia, stress, migraine headaches, and other anxiety issues.
Ol' Reliable 
Northern Lights has been proven over and over again to have value as a valid medicine. Before legalization to medically prescribe marijuana, many people were already using the drug to self medicate for these conditions. Northern Lights is most available in California, Colorado, and most recently, Washington state.
There are some negative effects of using Northern Lights, of course none are nearly as bad as the side effects for other drugs that treat the same symptoms. Some of the side effects include dry mouth or eyes, paranoia, and dizziness. All in all the Northern Lights strain of marijuana is perfect for mass production and medical use. And because it has no serious side effects, some even consider it perfect for recreational use as well.