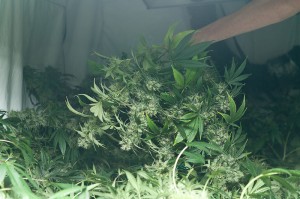 The Highlights of Rainbow Strain
There is a wide array of cannabis strands that have made names for themselves and have showed up both in the media and in the small town shops of your town. And it's hard to differentiate the differences and what will be a strain that works the best for you.
Though it can seem difficult, it's not impossible. With a little research, you can find the perfect strain for you. Today, the Rainbow Strain will be examined. The Rainbow Cannabis Strain is a strain of medical marijuana that has presence across the United States. It's extremely popular for its fruity, sweet, citrus and berry flavor that tastes similar to the tropical Starbursts. It has colored buds that are purple, green and orange, The Rainbow Cannabis Strain has a THC range of 17 to 22 percent, and a CBD of .49 percent.
Rainbow Cannabis Strain Effects
The Rainbow strain makes patients feel extremely uplifted and euphoric when smoking. The other high contenders are aroused, happy, tingly, uplifted and overall extremely relaxed and calmed down. One thing that lots of people are fans of is the fact that the strain doesn't have any extra additives added to it.
Rainbow Cannabis Strain Medical Relief
The Rainbow Cannabis strain is used a lot for medical use, and even some recreational, depending on the user. It's used a lot to help with anxiety, spinal cord injury, bipolar disorder, PTSD and Gastrointestinal disorder. Rainbow patients that have been using the strand say that it helps them heavily with all of the following things:
• Pain
• Stress
• Nausea
• Muscle Spasms
• Insomnia
• Lack of Appetite
Rainbow Cannabis Strain Reported Negative Side Effects
Though the side effects from using the strain are few and far between, there was a small list that users of the strain have claimed to deal with these few side effects:
• Dry mouth
• Dry eyes
• Paranoia
• Dizziness
• Headaches
Some people have also mentioned that it can also be a strand that proves itself to be a difficult one to find, and availability can be hard if you're not from a big city or a city where it's popular.
Top Places To Find Rainbow Strain
1. Tempe, AZ
2. Denver, CO
3. Fort Collins, CO
4. Mayer, AZ
5. Seattle, WA
6. Colorado Springs, CO